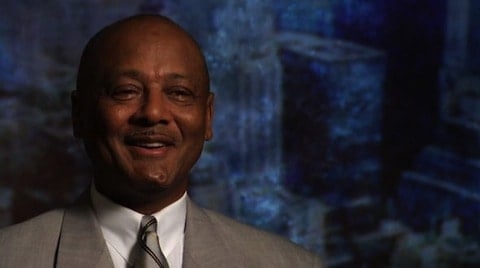 The Republican National Committee celebrated the 50th anniversary of Martin Luther King, Jr.'s "I Have a Dream" speech this past Monday with a luncheon. One of the speakers was Center for Neighborhood Enterprises head Bob Woodson, who is unhappy that gay, immigrant, women, and environmental issues have moved to "the front of the bus" ahead of issues facing poor black Americans. According to Woodson, "You never hear any talk about the conditions confronting poor blacks and poor people in general," which is desmonstrably untrue with a five-second Google News search.
Woodson also takes issue with those he calls "moral traitors," Al Sharpton and Jesse Jackson in particular for their fierce condemnation of George Zimmerman for killing Trayvon Martin, but tepid response to the murder of Chris Lane in Oklahoma.
We should pray for the families of these people just as we do the family of Trayvon Martin. We should not wait for a white face before we get outraged. Evil is evil, whether it wears a white face or not. I'm sorry to be the skunk at the garden party, but I think if Dr. King were alive today, he would step on some of these sacred issues.
Woodson received a standing ovation for his speech.