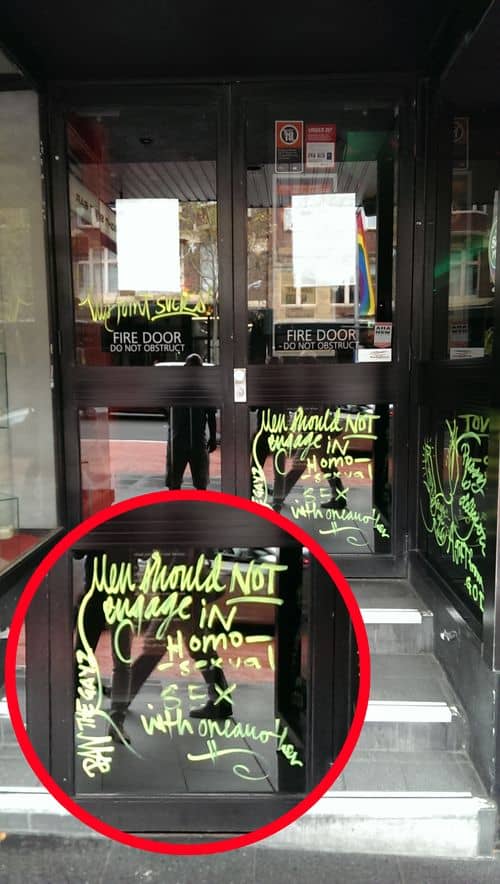 Sydney's iconic Midnight Shift gay nightclub was hit by a homophobic graffiti artist for the first time in its 30-year-history, and the vandal struck in broad daylight, the Sydney Star Observer reports:
In one tag subtitled "The Gays," the offender suggests: "Men should not engage in homosexual sex with one another!"
Another reads: "Pu**y is delicious!! A gift from God," while a crude picture of male genitalia is adorned with the words, "An ugly, ugly d**k".
The club's owner Michael Bourke said it was the first time a graffiti vandal had hit the club, and he took note of the criminal's artistry:
"I think at the end of the day it just proves that we are not on a safe strip as everyone sometimes thinks we are. There are still people like this out there and homophobia still exists. Perhaps people don't expect to see it in the heart of Sydney."
Although the victim of the vandal's "handiwork," Bourke told the Star Observer that he could find some humour in the incident.
"I've looked at the footage and he was just calmly going about his business. For people walking past it may have looked like something the bar was paying for," he explained. "It was actually quite creative. It only took him about six minutes to do it. It wasn't just scrawl, there was a kind of artistic merit to it.
More images at the SSO.