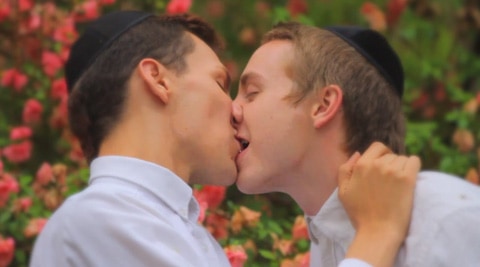 Philadelphia synth pop band Potpourri of Pearls sends us "Island", the first video off their forthcoming album.
The band's Adam Chad Brody told us that he and director Scott Ross "sought to create a lush, psychedelic after school special that started with the very simple idea of yarmulkes being sexy…inspired equally by karaoke videos and the paintings of Claude Monet."
I'd say they captured that all very well.
Check it out, AFTER THE JUMP…