Florida's attorney general won't say if the Florida National Guard will comply with an order form the Pentagon to begin offering partner benefits to troops with same-sex spouses, the Miami Herald reports: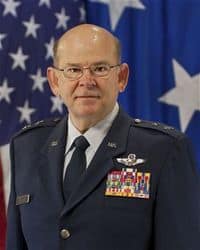 Maj. Gen. Emmett R. Titshaw Jr., Florida's adjutant general, wrote Attorney General Pam Bondi seeking the opinion on Sept. 6, essentially asking whether processing gay Guard members' spouses for benefits would conflict with the state's constitution, which defines marriage as between a man and a woman.
Friday, Gerry Hammond, senior assistant attorney general, wrote Titshaw that his request for an opinion "provided insufficient information about the connection between the newly announced policy of the United States Secretary of Defense and your official duties as the head of the Florida Department of Military Affairs."
…Hammond said Titshaw needs to conduct his own analysis first and then spell out for the attorney general's office "the actions the new federal policy requires of" the Florida National Guard as well as "how any obligations imposed on you by the federal government might conflict with your duties under state law."
So far, Texas, Misssissippi and Louisiana are refusing to comply with the order and process the spousal benefits, based on state laws banning same-sex marriage.
The states' refusal has prompted the ACLU to launch a petition to Defense Secretary Chuck Hagel. It reads:
Texas, Mississippi and Louisiana are set to defy your directive to provide federal benefits for the families of same-sex couples in the National Guard. When our service members serve our country at home or abroad, they need to know that their families will get the benefits they need, no matter what. We urge you to use the Department of Defense's authority to put these states in line and enforce equal access to benefits for all military families nationwide.