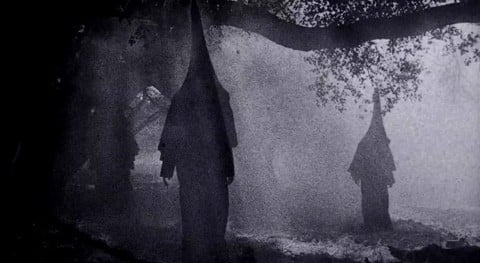 Ryan Murphy today released the main titles for American Horror Story: Coven, which features Sarah Paulson, Taissa Farmiga, Frances Conroy, Evan Peters, Lily Rabe, Emma Roberts, Denis O'Hare, Kathy Bates, and Jessica Lange. It premieres October 9 on FX.
Said Murphy: "You have to watch it 10 times because every frame is a clue for what the season will be. And ever year it has a different tone, look and concept. By the last frame of the main title for Coven, you'll really have an idea of what the last frame of the Coven season will be."
The show has already released a set of super-creepy teasers.
Writes THR: "Coven stars Jessica Lange as a witch named Fiona; Kathy Bates plays historical personage Madame LaLaurie, a Louisiana-born socialite and serial killer who kept slaves bound in her home; and Angela Bassett portrays voodoo expert/cult leader Marie Laveau. Coven tells the secret history of witches and witchcraft in America. More than 300 years have passed since the turbulent days of the Salem witch trials, and those who managed to escape are now facing extinction."
Watch them all, AFTER THE JUMP…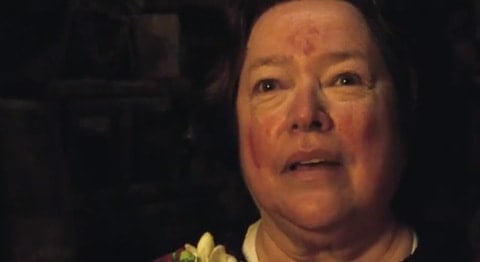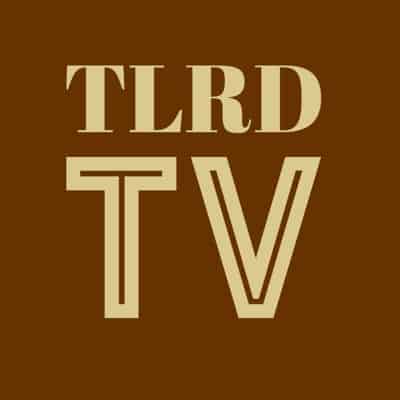 Two teasers: