Study: Keystone XL pipeline could devastate species.

Congrats to Good As You's Jeremy Hooper, who is a new dad.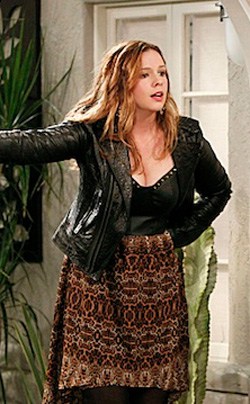 Amber Tamblyn makes debut as Charlie's daughter on Two and A Half Men tonight: "I think maybe
I would say that I think we're describing Jenny as a gay character, and
I actually think she's queer. That would be my thought. I haven't said
that yet, but that's my thought…Well, that's specifically for the gay
community to understand, in the sense that it's very complicated for
Jenny. I've given a lot of thought to that, and I think the queer
community is less about definition. It's more about a community of
culture. That would be my thought about it, because a lot of people are
like, 'I've heard some say she's bi, and I've heard other writers say
she's gay. Which is it?'"

VIDEO: 73-year-old joins World Record Twerk.

22% of Americans identify themselves as Tea Party supporters.

Orlando Cruz ready to become boxing's first openly gay champ: "I am free," Cruz told the Daily News on Tuesday at the Mendez Boxing Gym in Manhattan, where he took part in a media workout ahead of his first world title fight next month in Las Vegas. "I am very free, very comfortable. I am very happy. Before I was scared, sometimes I would cry. I was waiting, but now I am different and I am happy."

Novak Djokovic got engaged.

Chris Pine as Cinderella's Prince in Into the Woods.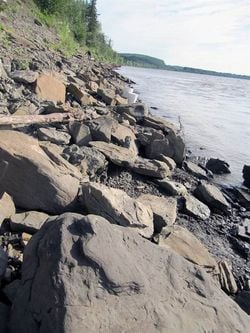 Thousands of dinosaur tracks found along Alaska's Yukon River.

419-million-year-old armored fish fossil resolves missing link in evolution: "Palaeontologists say the fossilised fish, which was found in the suburbs of a city in south-west China, is probably the earliest creature with a recognisable jaw."

Foot cream kills HIV. "In a study performed at Rutgers New Jersey Medical School, not only does the drug Ciclopirox completely eradicate infectious HIV from cell cultures, but unlike today's most cutting-edge antiviral treatments, the virus doesn't bounce back when the drug is withheld. This means it may not require a lifetime of use to keep HIV at bay."

Hillary Clinton on elephant poaching, terrorism: "There is growing evidence that the terrorist groups stalking Africa, including Al-Shabaab with its horrific attack on the mall in Nairobi, fund their terrorist activities to a great extent from ivory trafficking."

10 African animals and birds you might never see again.

VIDEO: Miley Cyrus releases 'Director's Cut' of "Wrecking Ball" video.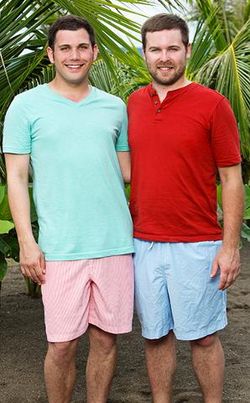 Jeff Probst on Survivor's gay Republican Colton Cumbie: "Truthfully, I could have done the season without him but that's often the case when it comes to casting. We don't all always agree on who should be on the show. But as his personality began to emerge in these early days it did feel very familiar to the last time he played and began to confirm for me what I felt the first time he played — which is he engineered his own quit. It's just my personal observation and Colton would certainly tell a different story. But I think there is a consistency to Colton that is hard to deny."

Comedian punches journalist in the face at D.C. show, angry about tweets.

Man found dead in gay sauna in Singapore: "Mr Yeo Hung Song may have been practising auto-erotic asphyxiation, which involves starving the brain of oxygen to increase sexual arousal."

Virginia gubernatorial candidate Ken Cuccinelli tries to downplay anti-LGBT record in debate: "Facing off against Democratic nominee Terry McAuliffe, Cuccinelli attempted to downplay social issues, saying,'Look, I believe– I have some basic beliefs that are fundamental to me. But overwhelming proportion of my time as attorney general has been spent moving Virginia forward economically and protecting liberty and our constitution.'"