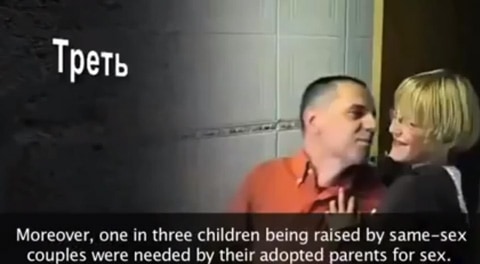 This week, Americablog posted a disturbing propaganda video in Russian which cites religious right-wing activist Mark Regnerus' false and discredited study on gay parenting and claims, among its other falsehoods, that gays adopt children to rape them.
Where did the Regnerus study come from?
Regnerus is well known for his ultra-conservative ideology and the paper was funded by the Witherspoon Institute and the Bradley Foundation – two groups commonly known for their support of conservative causes. The Witherspoon Institute also has ties to the Family Research Council, the National Organization for Marriage, and ultra-conservative Catholic groups like Opus Dei.
Watch, AFTER THE JUMP…