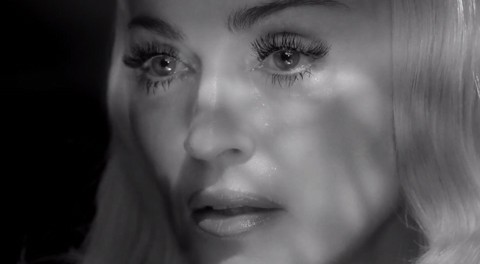 Madonna released a stunning 17-minute black and white, often violent short film collaboration with photographer Steven Klein last night over the file-sharing service BitTorrent dedicated to those who have been persecuted for the color of their skin, their religious beliefs, their artistic expression, gender, or sexual orientation.
Watch the film along with an interview, AFTER THE JUMP…
Said Madonna last week of the film: "My goal is to show by the example of secretprojectrevolution my creative commitment to inspire change in the world through artistic expression. I hope my film and other submissions to Art For Freedom will be a call-to-action and give people a place to voice their own creative expression to help fight oppression, intolerance and complacency."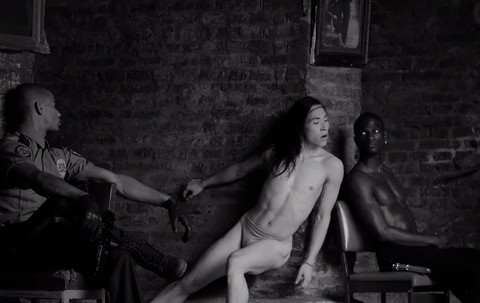 BoyCulture was at the launch party, and has a full report.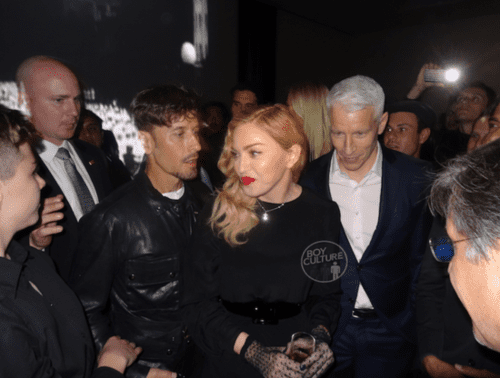 Here's the film: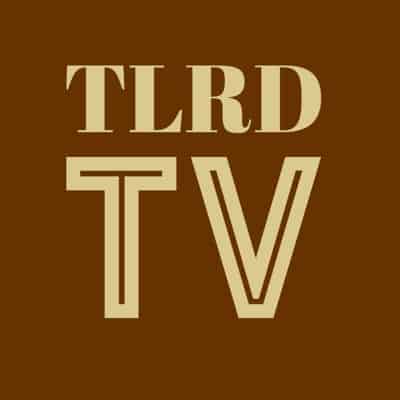 Get it here on BitTorrent.
Madonna and Eddy Moretti talk about the film: