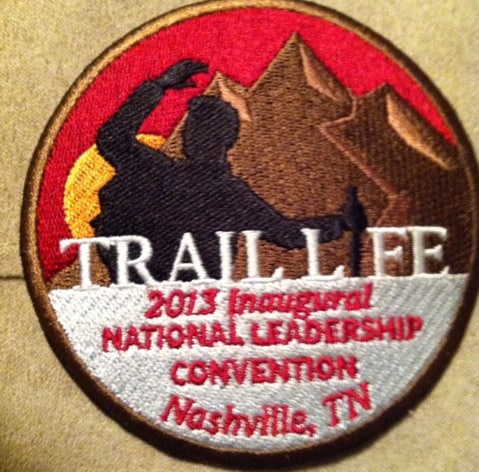 More than 1,000 people including Governor Mike Huckabee attended a launch event in Nashville over the weekend for Trail Life USA, the group formed after the Boy Scouts began admitting gay scouts. If you'll remember, the group was founded by anti-gay Scouting activist John Stemberger and Rob Green, a former BSA executive. I posted a clip of them discussing the group back in July.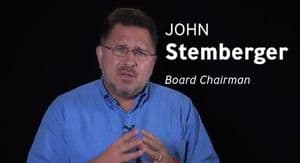 The group, which will officially launch in 2014, says it expects to become a "premier" Christian organization for boys and young men.
At the weekend event, which reporters were not allowed to attend, the group unveiled its name and logo.
The logo includes the words adventure, character and leadership.
"Trail Life USA will be inclusive of boys, regardless of religion, race, national origin or socioeconomic status, and accept boys who are experiencing same-sex attractions or gender confusion," a statement from the group says.
"However, it will not admit youth who are open or avowed about their homosexuality, and it will not admit boys who are not 'biologically male' or boys who wish to dress and act like girls."
Watch their promotional video, AFTER THE JUMP…
Via the group's Twitter are some photos of the event which included, a George W. Bush impersonator: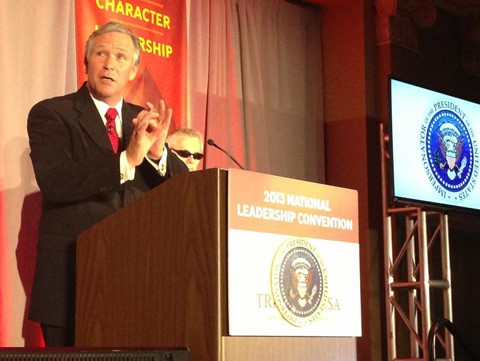 Huckabee and the Bush impersonator singing a blues duet together: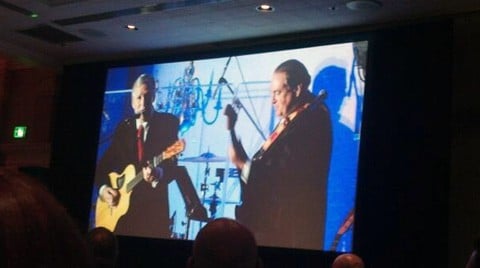 And photo opportunities with the creepy founder John Stemberger: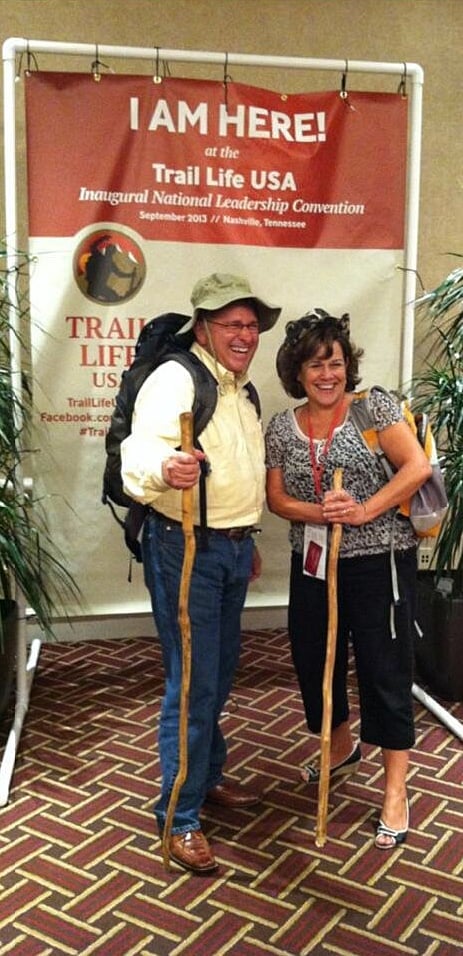 Watch their promotional video, AFTER THE JUMP…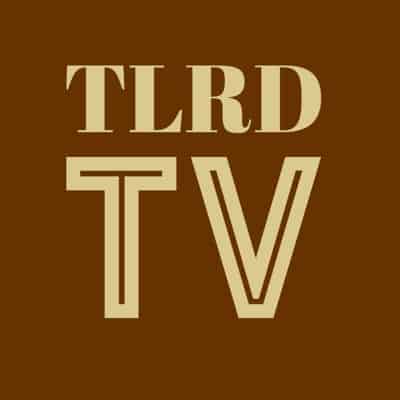 Anti-gay activist John Stemberger and other bigots talk about the organization: