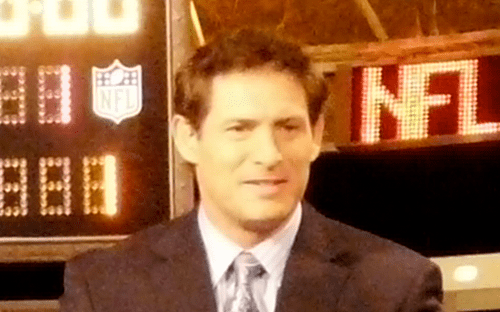 Ex-NFL quarterback Steve Young is set to speak tonight about the relationship between Mormons and the LGBT community at the 32nd annual Affirmation International Conference in Salt Lake City. 
Steve Young and his wife are scheduled to speak Saturday night. Young is a member of The Church of Jesus Christ of Latter Day Saints and played football at Brigham Young University.
The Youngs said in a statement they are happy to be a part of the conference and "lend their voices to the healing work of making our families, our society and our church more welcoming places for our LGBT brothers and sisters."
Having Young, a role model for both Mormons and young athletes, speak at the conference is yet another sign of a growing movement among straight Mormons to support lesbian, gay, bisexual and transgender brethren, [Affirmation president Randall] Hacker said.
Young has previously come out in favor of gay rights. In 2008 Towleroad linked to news that Young had posted a "No on Prop 8" sign in his front yard and that Barbara Young, his wife, had donated $50,000 to the anti-Prop 8 campaign. She said at the time, "We believe all families matter, and we do not believe in discrimination, therefore, our family will vote against Prop. 8."
UPDATE on Young and his wife Barb's speech:
"More and more people are opening their hearts every day," Barb Young said Saturday in the concluding speech at the 2013 International Affirmation Conference for LGBT Mormons, their families and allies. "You are teaching them about [gays] and Jesus and that his love is infinite."
Young used metaphors involving his football career:
"Throwing without knowing is pure faith," the football giant said. "Faith is the fuel for all human experience. … We are all too short at something."
His goal, Young said, "is to build bridges with my gay brothers and sisters. We need to see each other as Jesus sees us."
Barb Young, whose older brother is gay, actively opposed California's Prop 8 in 2008, even though leaders in the Utah-based Church of Jesus Christ of Latter-day Saints enlisted members to work for its passage.
At this conference, she urged Affirmation participants to be "patient like Jesus" and to love LDS Church members as they move toward understanding of their LGBT family members.