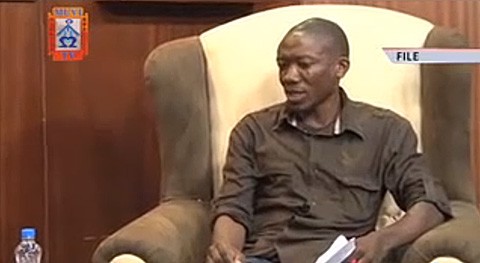 Zambian activist Paul Kasonkomona, who was arrested back in April after speaking out iagainst the criminalization of homosexuality on Zambian TV, has been ordered to face trial under the nation's penal code.
From the Times of Zambia:
THE Lusaka High Court has ruled that trial should commence in the subordinate court in a matter in which gay rights activist Paul Kasonkomona is facing an offence of idle and disorderly conduct.
Kasonkomona, 38, is charged with one count of idle and disorderly conduct by soliciting for immoral purposes.
Particulars allege that Kasonkomona, of Chilulu Garden Township is on April 7, this year solicited for homosexual rights to be respected in Zambia during 'The Assignment' programme on Muvi Television.
Before commencement of trial, Kasonkomona had applied to have his case referred to the High Court for determination of Constitutional matters. He had contended that the constitutionality of Section 178 (g) of the Penal Code was vague and violated Article 18 and 20 of the Constitution. And Magistrate Lameck Ng'ambi in his ruling after the application stayed the proceedings and allowed the application of Article 18 and 20 in which the accused claimed that the section violated his fundamental rights.
But in her ruling yesterday, High Court Judge Anne Sharpe Phiri dismissed the application on grounds that there was no Constitutional issue raised concerning the contravention of fundamental rights.
Watch a news report on Kasonkomona's case from last May, AFTER THE JUMP…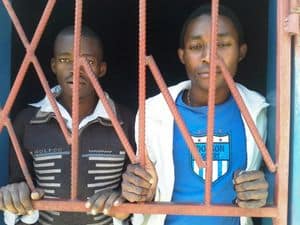 In related news, a gay couple arrested for sodomy back in April are still being held in jail. Amnesty Internation this week called on the country to release them, CNN reports:
James Mwansa and Philip Mubiana, both 22, will appear in court Monday for a judge to decide if they should be detained longer.
"It is high time that individuals stopped being persecuted because of their real or perceived sexual orientation or gender identity. Human rights are about the dignity and equality of all people," said Simeon Mawanza, Amnesty International's Zambia researcher.
The pair was arrested after a neighbor reported them to the police, according to Amnesty International. Authorities subjected them to anal examinations without their consent and forced them to confess, the human rights group said.
"Anal examinations conducted to 'prove' same-sex conduct are scientifically invalid, and if they were conducted without the men's consent, contravene the absolute prohibition of torture and other cruel, inhuman and degrading treatment or punishment under international law," said Simeon Mawanza, an Amnesty researcher in Zambia.
Amnesty's full statement here.