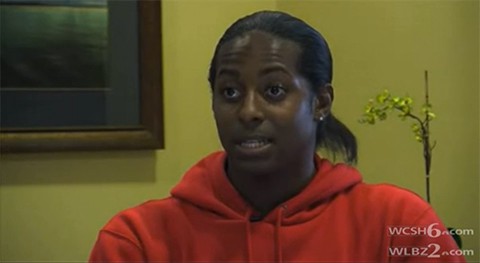 Abdul Asquith, a senior at Florida Atlantic University (FAU) in Boca Raton, Florida, has come forward about a painful and uncomfortable incident he says occurred recently at his school's library. As The Gaily Grind points out, Asquith says he tried to check out a laptop to study for his communications class but an FAU librarian denied his request because she thought Asquith was a woman and the ID card he presented depicted a man:
"She looked at the ID and looked down at it. She said, 'You sound, look and act like a girl and in this ID is a man, therefore I'm not giving you a laptop,'" said Asquith.
Asquith said he was wearing an FAU hoodie, shorts and had his long hair pulled back.
He says he finally was able to rent a laptop after going through three librarians. FAU has not issued an apology and would not return WPTV's request for a comment as of this writing.
Samantha Lemessy, Asquith's friend who also witnessed the alleged incident, told WPTV, "Because he acts a certain way, he can't possibly be this? It shouldn't even be like that." The librarian in question did not wish to comment on the incident.
You can watch a report from WPTV on the event which includes an interview with Asquith AFTER THE JUMP…