Are 'trans rights' and 'gay rights' still allies?

FOX News's Todd Starnes says that Obama plans to turn the military against the people and attack Christians.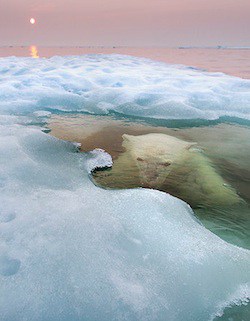 London Natural History Museum's wildlife photographs of the year.

Behind the scenes of 'Tan Mom''s gay adult film debut.

Air pollution definitively linked to cancer: "Sources of air pollution identified by the agency include emissions from motor vehicles, industrial processes, power plants and household heating and cooking fumes and while the chemical makeup of outdoor air pollution varies around the globe, the IARC was clear that 'the mixtures of ambient air pollution invariably contain specific chemicals known to be carcinogenic to humans.'"

Support pours in for Scott Jones, the gay man paralyzed in Nova Scotia stabbing over the weekend. Help Jones HERE.

eBay founder Pierre Omidyar describes new Glenn Greenwald venture: "In an interview with Jay Rosen, media critic and NYU professor of journalism, Omidyar said he was committing an initial $250m to the as-yet-unnamed venture. Omidyar told Rosen the decision was fuelled by his 'rising concern about press freedoms in the United States and around the world'. Omidyar said he hopes the project will promote 'independent journalists with expertise, and a voice and a following' while using Silicon Valley knowhow to build an audience. 'Companies in Silicon Valley invest a lot in understanding their users and what drives user engagement,' Omidyar said. The company will be online only and all proceeds will be reinvested in journalism."

Break-up rumors begin after Jonas Brothers delete Twitter account.

Not sure who Midnight Red are, but they're shirtless in Miami.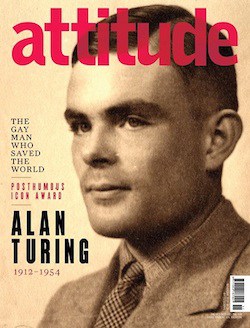 Attitude honors Alan Turing with commemorative cover. "The gay man who saved the world".

Rare saber-toothed whale washes ashore in Venice Beach: "Covered in bites from so-called cookie-cutter sharks, which feed by gouging round plugs of flesh from larger animals, the carcass was extremely well-preserved, Fash said. The whale was probably alive when it washed ashore, he added."

Help protect children from bacterial meningitis!

Ken Cuccinelli donor linked to kidnapping case, anti-Semitic newspapers.

Rep. Sean Patrick Maloney (D-NY) under fire for shutdown votes: "Since the shutdown, Maloney has sided with the Republicans 11 times, breaking with the Democratic strategy to vote against legislation that would have funded government agencies selectively and incrementally.
And early in the morning of October 1, Maloney was also one of only seven Democrats to vote for a rules change in the House that now prevents anyone but the majority leader — Republican Eric Cantor of Virginia — from forcing a vote on a bill that cannot be reconciled between the Senate and the House, effectively preempting one key Democratic procedural maneuver to end the shutdown."

Miley Cyrus album Bangerz debuts atop Blllboard chart.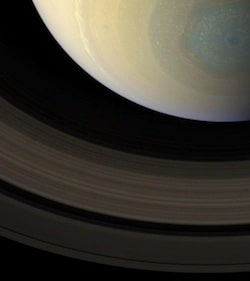 Saturn's hexagon storm system captured in true color.

ACLU of Wisconsin files court brief in support of Domestic Partner Registry.

A day in the life of Prince Harry.

Diamonds fall as rain on Jupiter and Saturn: "Diamond rain on Jupiter and Saturn begins in the upper atmosphere. Lightning strikes methane, turning it into soot (carbon). As the soot falls, pressure increases, and it turns into graphite. After falling for another 4,000 miles or so, the pressure is so great that the graphite turns into diamond. The diamonds then continue to fall for another 20,000 miles or so (no one knows how far it is to core of Saturn or Jupiter) — almost three times the diameter of Earth — until they reach the core."