Petition to drop Eminem from SNL over homophobic lyrics.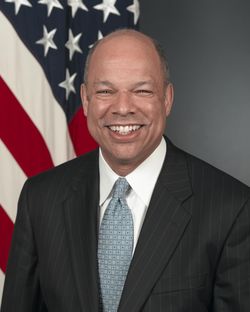 Obama nominates former Pentagon lawyer Jeh Johnson as Secretary of Homeland Security. "He also helped pave the way for the military's 2010 repeal of the 'don't ask, don't tell' policy banning openly gay service members. 'For those service members who are gay and lesbian, we lifted a real and personal burden from their shoulders,' Johnson said last year at an event recognizing the service of gay troops. 'They no longer have to live a lie in the military.'"

Vandals prune shrub into the shape of a phallus in Windsor, Ontario public park.

Nearly half a million civilions died in the U.S. invasion of Iraq.

Well-known Texas drag performer dies in police custody: "A 36-year-old drag performer died in police custody in El Paso, TX in the early hours of Sunday morning. According to the El Paso Times, Fernando Gomez — who performed under the name Mercedes Demarco — was acting irrationally when police arrested her and used a Taser to subdue her."

Adam Lambert and Lindsay Lohan take in a drag queen fashion extravaganza.

Scott Eastwood under consideration for 50 Shades of Grey role. "'He is one of five actors being considered,' a source close to the actor tells us."

Kelly Clarkson releases first single from Christmas album.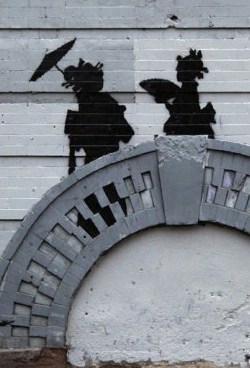 What happens when you're the accidental owner of a Banksy.

What does the fox say? Sales of fox Halloween costumes explode thanks to Ylvis hit.

Man sues Manhattan Beach, California for wrongly targeting him in bathroom gay sex sting.

French high court says mayors must officiate gay weddings: "France's
highest court ruled on Friday that the country's mayors cannot refuse
to officiate at same-sex marriages, rejecting a bid by a group of mayors
who claimed gay marriage went against their moral or religious beliefs.
The Constitutional Council's ruling followed an appeal by mayors and
registrars opposed to France's controversial bill legalising same-sex
marriages, which came into effect in May this year."

Boy George: Music fans should avoid buying Eminem's homophobic album.

Missouri Rep. Kevin Elmer, (R-Nixa) freaks out that students are wearing Gay-Straight Alliance t-shirts at a book fair: "Elmer told the News-Leader he was at a book fair after attending a parent-teacher conference for his third-grade child where he saw two high school students wearing the shirts. 'I just think it's inappropriate to be promoting any sexual relationship in an elementary school, whether it's heterosexual or homosexual,' Elmer said."