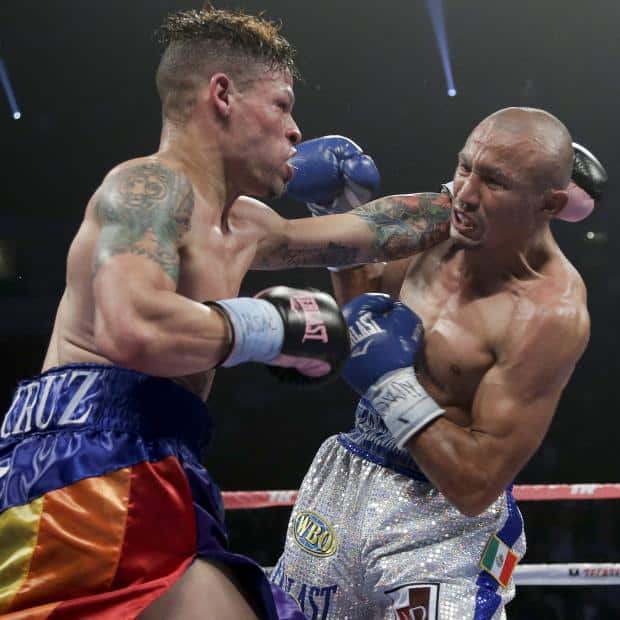 Orlando Cruz, the first openly gay professional boxer, lost in a seventh round knockout to opponent Orlando Salido Saturday night.
ESPN.com describes the supportive atmosphere in and around the ring:
Cruz, despite the loss, was hailed as a hero by many for coming out as a gay fighter in such a macho sport. Members of Cruz's team waved a rainbow colored flag, signifying the colors of the LGBT community, in his corner during the introductions. He wore trunks in the colorful pattern, and his story was covered by media outlets around the world.
Watch a short clip of the fight's final moments, AFTER THE JUMP.