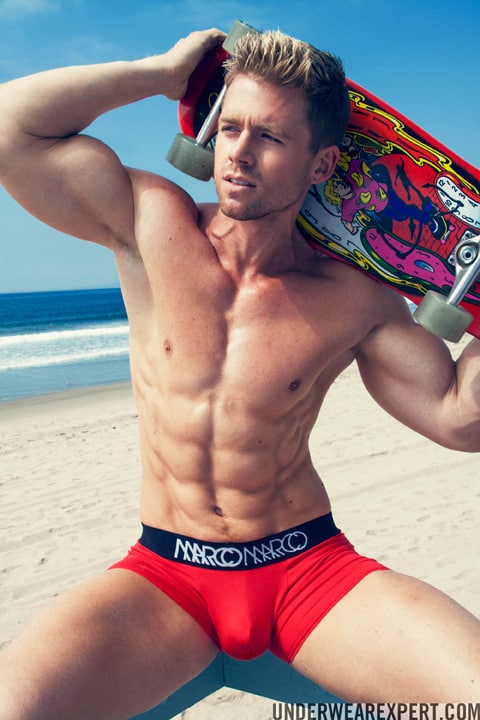 Today, The Underwear Expert is sharing one of its favorite model/photographer pairings with Towleroad.
Paul Boulon shoots six-foot model Steven Dehler in a variety of Marco Marco underwear including briefs and square cut trunks with Venice Beach, California as a background. Dehler, who is out and proud, has modeled for Timoteo, Andrew Christian and Freedom Reigns but he tells The Underwear Expert he'd rather be commando: "..honestly, I'm not wearing underwear unless I am dancing in it or modeling in it."
Writes Boulon of the shoot: "I'm not drawn to him, I just live with him so that's why I shoot him a lot. And he's beautiful. He shoots easily and knows his body so it makes well for a perfect shoot."
One more shot, AFTER THE JUMP…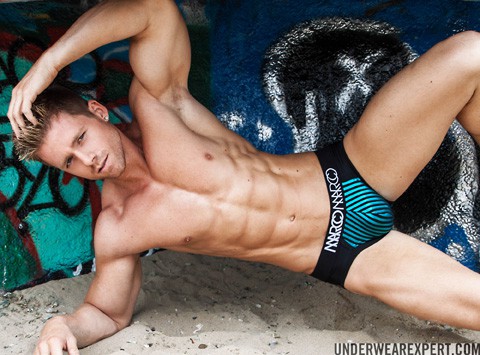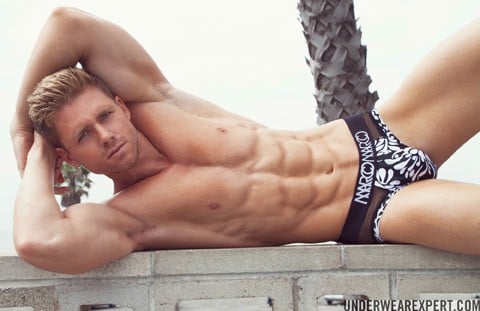 More images at The Underwear Expert.
And if you'd like to know more about Dehler, they had a chat with him last month.