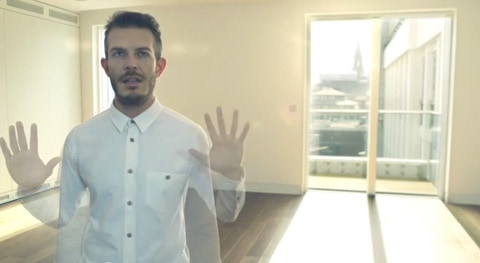 Bright Light Bright Light (aka Rod Thomas) is back with a new single and video "An Open Heart". He writes:
"An all-out electronic pop song, 'An Open Heart' looks at perception, and how easy it is to miss the beauty of a moment. Whereas the debut record looked at what a place or a person can tease out in you, these new songs look at how you see your surroundings – what it is you see and what it is you miss."
Watch the new video, AFTER THE JUMP…
You may also recall his track "Moves".
For more on Bright Light Bright Light don't miss the June interview he did with our own Bobby Hankinson:
"I don't define myself as a "gay artist," because that has lots of loaded implications. I don't think of myself of like a spokesperson for the gay community. But I am very proud of who I am, and I'm never, ever inclined to be anything other than honest about my sexuality when I'm asked about it or when I'm talking about that. I don't try to gender rectify songs to make it sound anything more generic. It's actually quite liberating. There's a lot of artists that say it's been a real hindrance to them, and I've never felt that. I've always felt that it's been embraced.
Check it out here.
Watch the new video, AFTER THE JUMP…