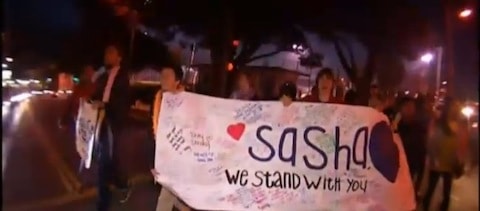 When high-schooler Sasha Fleischman wound up in the hospital as a result of a hate crime attack that left him with severe burns and in need of major skin grafts, his classmates and teachers at Berkeley's Maybeck High School came together in a show of support for the injured teen.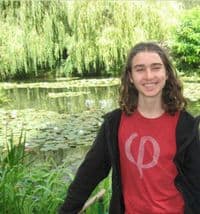 The support continues as students and faculty from Oakland High School, the school that Sasha's attacker attended, rallied together with the community for a "Stroll for Sasha", a small march to raise awareness of and denounce the attack while promoting respect and equality.
The Oakland High students are no slacktivists, though. Envelopes were passed around for donations and they managed to collect over $800 for Sasha and his family to help cover his medical bills, and eventually reached $1300 with a grant from the teachers union. Sasha's parents didn't release any medical specifics about their son's condition, but said that he's doing "as well as can be expected" and they hope to have him home in time for Thanksgiving. Financial support for the Fleischman's has reached over $20,000, which should make a substantial dent in the medical bills.
The assailant, 16-year-old Richard Thomas, is to be tried as an adult and was scheduled for a plea trial yesterday. Though police say that Thomas indicated that he was homophobic, Thomas' lawyer insists that his client was misconstrued and "can't even spell the word homophobic" in an interesting defense gambit that involves both belittling one's own client and requiring one to be able to spell the behaviors they are accused of before they could be convicted of crimes related to it. So, good news for gynophobic, misogynistic wife-beaters out there.
You can see a video of the news report (autoplay)AFTER THE JUMP…
If the video does not play, watch it HERE.