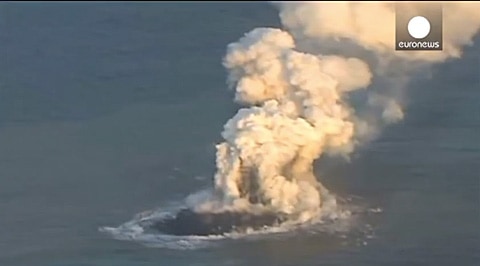 An erupting undersea volcano has caused a new island to form off the coast of Japan, the AP reports:
Advisories from the coast guard and the Japan Meteorological Agency said the islet is about 660 feet in diameter. It is just off the coast of Nishinoshima, a small, uninhabited island in the Ogasawara chain, which is also known as the Bonin Islands.
The approximately 30 islands are 620 miles south of Tokyo, and along with the rest of Japan are part of the seismically active Pacific "Ring of Fire."
The coast guard issued an advisory Wednesday warning of heavy black smoke from the eruption.
Watch footage of the eruption, AFTER THE JUMP…