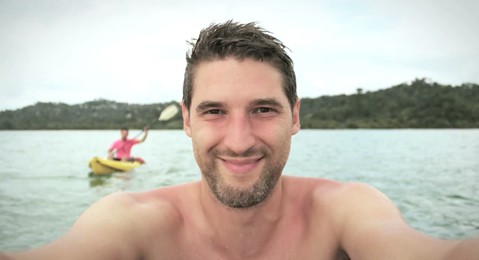 German photographer Tim Aßmann took a trip from NYC to Costa Rica and captured it in a stop-motion video composed of 1,000 selfies.
Check it out, AFTER THE JUMP…
The song is "New Town Velocity" by Johnny Marr.
Said Aßmann, whose Vimeo name is Tim Panse, to the NY Daily News:
"I always loved old fashioned flip books and the way they describe a movement with only a limited amount of pictures. And actually I always kind of disliked the habit of most of the people in online communities and social networks to take selfies in the weirdest positions and facial expressions, and placing them as profile (pictures). So I thought it would be fun to cartoon those selfie photographs in some kind of odd manner."