LGBT workers caught in stand-off as ENDA gets blocked.

CBS program Mike & Molly criticized for transphobia, anti-gay humor.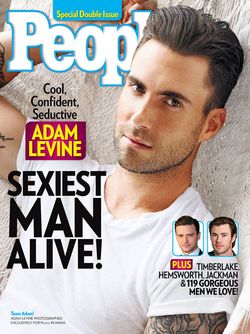 Adam Levine is People's Sexiest Man Alive.

The Regnerus Fallout: "For more than a year, this study has influenced proposed legislation and legal decisions in the U.S. and abroad to hinder LGBT couples' rights to marry and adopt children. The Regnerus Fallout is an information campaign designed to bring you everything you need to know about this study, how it was orchestrated, and why it still matters today."

Congressman Trey Fadel (R-FL), who was arrested for cocaine possession late last month, just voted to drug-text food stamp users.

Apple's 'spaceship' campus gets final approval.

Rob Ford's talk show Ford Nation is canceled after just one episode: "While Ford Nation pulled about 155,000 viewers, according to overnight ratings, it is a victim of the brutal economics of cable TV and the Fords' relative inexperience with the medium: Monday's episode took five hours to record, and another eight hours to edit, making it an unusually expensive endeavour for a niche network that is in only about 40 per cent of Canadian households."

Spider-man: Turn Off the Dark to end run on Broadway with huge losses.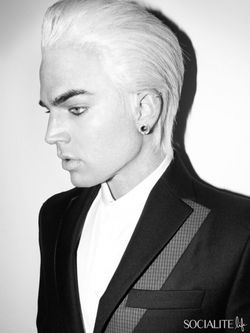 Adam Lambert goes platinum blond.

What does 'traditional marriage' mean in Hawaii? "As State Sen. Gilbert Kahele, a native Hawaiian from Miloli'i on the Island of Hawai'i, recalled in a remarkable speech in support of the marriage equality bill that was then being discussed in a special legislative session, same-sex relationships between both men and women were not only accepted in Hawai'i but 'part of the very fabric of Hawaiian history.'

Colton Haynes flashes his pits for Flaunt.

Candace Gingrich on the Cheney family feud: "The struggle that the Cheney family is going through is one that lots and lots of families go through when it comes to LGBT family members. I feel for them, because it's magnified about 8,000 times, but the bottom line is that one sister does not accept the basic right of her other sister. Nobody running for office should be espousing that anyone should have less opportunity and less rights than anyone else."

VIDEO: Daniel Day Lewis's son is a rapper.

Will and Kate get twerked in the face.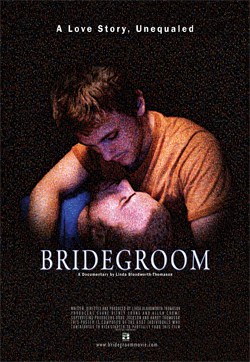 Will Bridegroom get an Oscar nod? "There are officially 151 films vying for the Best Documentary Feature Oscar this year. For that huge number of entries, a deadline looms this Friday: That is the last day of voting by the Academy's docu branch for the lucky 15 that will make the shortlist of finalists, which will be announced in early December."

The Village Voice profiles the Cockyboys adult film studio.

Eastern Mennonite University could be the first Mennonite institution to formally reverse policy prohibiting tenure-line faculty from pursuing same-sex relationships: On Monday, President Loren Swartzendruber announced a six-month "listening period" on the policy to involve students, faculty and staff.

Anti-gay African church leader lands teaching position: "An African bishop, whose appointment as dean of a foundation at Dartmouth College was rescinded over his past comments about homosexuality, has been named a fellow at a Massachusetts divinity school. Bishop James Tengatenga of Malawi will serve as a Presidential Fellow at Episcopal Divinity School in Cambridge for six months starting in January 2014, the school said in a statement on Monday."