Michele Bachmann: "God, I'm a loser."

Omaha police have now started investigating THIS ASSAULT as a hate crime.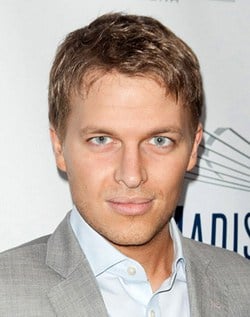 VICE: Does it matter that Ronan Farrow is gay? "Gay readers deserve to be titillated, too. As a gay man, I find Farrow's sexuality highly relevant—he's literally the gay Mia Farrow! It's only by accepting a homophobic logic that we can perform the mental acrobatics required to decide sexuality should be off the table. It's just as interesting as any other detail, and no more embarrassing."

Honey Boo Boo and family dressed up as the Kardashians for Halloween.

Toronto Mayor Rob Ford may have called in to a radio show under a fake name to defend himself from crack video allegations.

Vatican polling parishes on gay marriage ahead of major meeting: "The poll was sent in mid-October to every national conference of bishops with a request from the Vatican coordinator, Archbishop Lorenzo Baldisseri, to 'share it immediately as widely as possible to deaneries and parishes so that input from local sources can be received.'"

A new musical will tell the story of Jesus Christ through the music of Britney Spears.

Brave: Sara Bareilles surprised nurses at a Minnesota children's hospital who made a touching viral video to her song.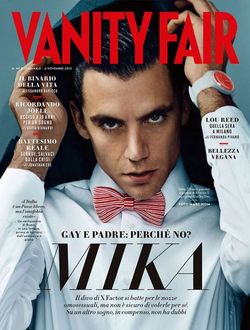 Mika is now a judge on Italy's X Factor, and an Italian superstar apparently.

Andrew Sullivan leaving NYC: " I loved New York City with a passion until I tried to live here. It's been over a year and I am horribly home-sick. So we're going to move back to DC next month."

PAPER: Nigerian teen allegedly killed lawmaker. "Magaji, it will be recalled, was gruesomely murdered in his residence at the Barhim Quarters, Katsina, recently. However, the police moved swiftly, arresting the suspect who was said to be with the deceased at the time of the murder. Addressing the press yesterday, the state commissioner of police Muhammad Hurdi said the suspect had confessed to killing Magaji, whom he said was his "boyfriend"."

Joshua Jackson is making shirtless balcony appearances.

Lady Gaga was walking around London with an enormous seashell parasol.

WaPo on the quiet campaign being waged by gay rights supporters to push the GOP to the middle: "The behind-the-scenes effort is being led largely by GOP mega-donor Paul Singer, a hedge fund executive whose son is gay, and former Republican National Committee chairman Ken Mehlman, who revealed his homosexuality in 2010, long after he had left the GOP leadership."