Senator Mark Udall (D-CO): seeking action on benefits for gay veterans.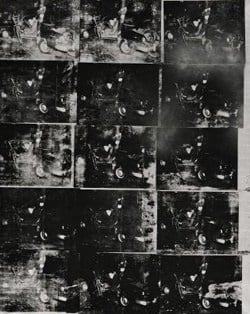 Andy Warhol painting "Silver Car Crash (Double Disaster)" sets new record for the artist, selling for $105 million.

Mark Wahlberg rips Tom Cruise for comparing the challenges of acting to serving in Afghanistan.

Bloomberg: Wall Street courting gay students to bolster bottom line. "The perception of Wall Street, historically, was that it's very macho and doesn't necessarily have space for difference," said Todd Sears, 37, a former investment and private banker who now consults on LGBT business opportunities. "Companies are realizing that diversity is a smart business choice."

U.S. government destroying 6 tons of ivory every day to highlight sickening trade. "We're trying to tell organized syndicates and cartels who are now involved in the illegal ivory trade that we're going to do whatever we can to take the value out of ivory and do whatever we can to put them in jail."

Jake Gyllenhaal rushed to hospital after punching mirror.

Stevie Nicks will play ??? [spoilers] on American Horror Story: Coven.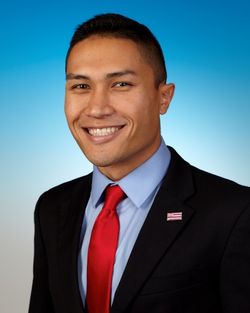 An interview with Hawaii Rep. Kaniela Ing, whose amazing speech for marriage equality can be seen HERE.

Ryan Reynolds says the story about him taking his shirt off on a plane after someone vomited on him is completely false: "That is utterly made-up. I don't know where that stuff comes from. It's fantastic, it sounds like a great story," Ryan told E! News. "Someone threw up on me in fifth grade. That was the last time it happened. Sherry Piper, while we were square dancing. Trafalgar Elementary School. Yeah, that was the last time."

Mamba chats with Steve Grand.

Google patenting electronic throat tattoo: "Google-owned Motorola Mobility has filed for a patent, published last week, for a system 'that comprises an electronic skin tattoo capable of being applied to a throat region of a body.' The patent says the tattoo would communicate with smartphones, gaming devices, tablets and wearable tech like Google Glass via a Bluetooth-style connection and would include a microphone and power source. The idea is that wearers could communicate with their devices via voice commands without having to wear an earpiece or the the Glass headset."

Joan Rivers and Jennifer Lawrence are feuding.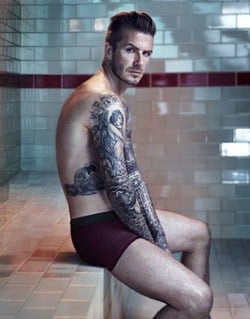 David Beckham for H&M.

San Francisco Archbishop Salvatore Cordileone endorses heinous Republican bill that would permit federal workers, as well as recipients of federal grants and contracts, to refuse to serve married same-sex couples based on their personal religious beliefs about marriage.

Virginia GOP paid $80,000 to far-right homeschoolers group. "HSLDA is run by Michael Farris, who is also the founder and president of Patrick Henry College, a religious-right institution intended to prepare homeschoolers for leadership positions in the conservative movement. Generation Joshua is a parallel effort that has marshalled homeschooled children to campaign on behalf of far-right candidates including Bachmann and Cuccinelli."

NYT editorial board rips the states which are resisting the Pentagon's order on gay spousal benefits: "The states defend their position by arguing that state laws do not recognize same-sex marriages. But state bans cannot override a valid order from the defense secretary responding to a Supreme Court ruling. The Constitution's supremacy clause gives precedence to federal law. In fact, state law does not really come into play as the applications, which are federal government forms, are processed by federal employees on federal computer systems."