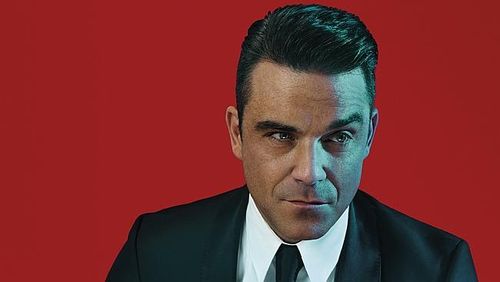 Robbie Williams has a new album on the way next week featuring duets with Lily Allen, Michael Bublé, Kelly Clarkson, Olly Murs, and Rufus Wainwright.
The title track, "Swings Both Ways", is sung with Wainwright and is an anthem to sexual fluidity.
Williams spoke about it with The Daily Telegraph:
"There is a history of gay people pretending to be straight," Williams says. "I want to balance the sides. I'm a straight person pretending to be gay. I've had a lot of people to imitate. It's easy when you're British, we're camp by nature anyway. My wife, who's American, when she first came to England and watched the TV with me, she'd be like 'Well, he's gay, isn't he?' No he's not, he's just British."
Robbie has never been more camp than on the title track Swings Both Ways, a duet with Canadian singer/songwriter Rufus Wainwright, a proudly gay man.
The lush, orchestrated track is full of salty euphemisms and ends with Rufus stating "Face it Robbie, you're a little bit gay."
"I have an itch to scratch, it has to be scratched regularly," Williams jokes.
Listen to a sampler of the album, AFTER THE JUMP…