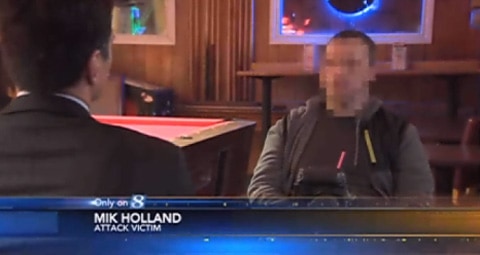 Two men were beaten at Bagby Hot Springs outside Portland, Oregon between midnight and 1 am on the morning of Tuesday, December 2, PQ Monthly reports. The attack happened after Portland-area resident Mik Holland and a friend engaged two men in conversation and the subject of sexual orientation came up.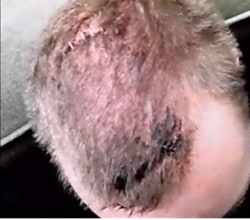 Holland and his friend were then attacked and bludgeoned with an industrial flashlight before the attackers fled. The men were transported to an area hospital where Holland received 15 stitches.
Mik is bisexual, his friend is gay. "It left me feeling uncomfortable…where the conversation was going," Holland said.
Holland said he left the tubs and only came back when he thought the men were gone, but they soon returned.
"When I turned my head, that's when he took a flashlight and hit me over my head three times," Holland said.
The attackers were said to have Eastern European accents.
The suspects have been described as a 27-year-old white male with short blond hair, 5 ft., 7 in., tall and 180 lbs. His name may be Alex. The second suspect is 6 ft., 1 in., tall male about 200 lbs. His name may be Jay.
The police have the flashlight and are analyzing it.
Said Lieutenant Robert Wurpes of the Clackamas County Sheriff's Office to PQ Monthly:
"Talking about it in plain speech, this was a hate crime. However, while  do have a hate crime [classification] — Intimidation — the officer wrote it up [in the police report] as assault in the second degree. Assault in the second degree carries heavier fines and penalties than intimidation in the first degree, which may have been why the officer listed those charges." Lieutenant Wurpes notes that, if they are able to find the suspects, the District Attorney will be able to tack on more charges, possibly including Intimidation.
Watch KGW's report and interview with Holland, AFTER THE JUMP…