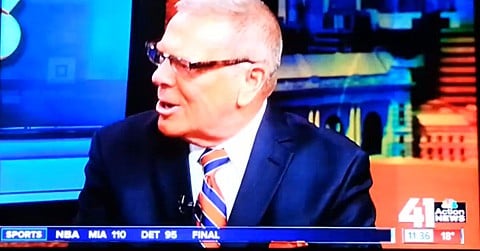 Kansas City sportscaster and avowed Missouri fan Jack Harry made waves on social media over the weekend after he used the term 'Gayhawks' to mock the University of Kansas Jayhawks basketball team.
SB Nation notes the clip "does not remotely appear to be doctored."
Harry later posted a video to YouTube denying that he ever made the remark, even though there is a clip online of him making the slur.
Watch both clips, AFTER THE JUMP...