The Cambridges offer up some Christmas PDA.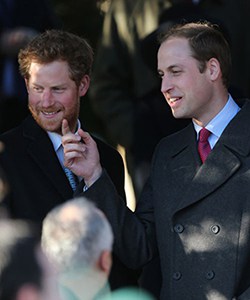 And Harry's beard made a cameo too.

The Powerpuff Girls to return to TV.

Deseret News: Utah has "historic opportunity" to defend marriage – "[Governor] Herbert and [Attorney General] Reyes, however, have both the opportunity and the willingness to take a full and vigorous legal fight forward. Building on the extraordinary social and economic results that we believe stems from Utah's deep-seated support of the traditional family, Herbert and Reyes can shape a full-vetting of the complex issues involved in this vitally important debate in both the courts and in the court of public opinion. The vision, tone and rigor that they bring to this debate will provide much needed leadership, not just for Utah, but for the nation."

A very Obama Christmas.

Feud: Joan Rivers vs. Jennifer Lawrence.

Culprit shot dead in Christmas home invasion in Texas turns out to be the Mayor's son.

Zachary Quinto prank calls Jesse Tyler Ferguson and Christian Borle.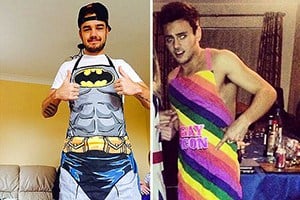 NJ Governor Christie has a reputation of being something of a bully.

Pussy Riot members granted amnesty in run-up to Sochi games; reunited after leaving prison.

Justin Bieber insists he is retiring.

One Direction's Liam Payne challenges Tom Daley to an apron-off.

And apparently Dustin Lance Black and boyfriend Daley both received a pair of rainbow toe socks for Christmas.

NYT asks, "Is the Internet a Mob without Consequence?": "The immediacy and fast pace of the Internet can be magical. But when someone makes a comment that the masses disagree with, a mob with 140-character pitchforks can develop in seconds and the Internet can become terrifyingly bellicose."