Obamacare sign-ups said to reach 100,000 in month.

Government watchlist grows to 700,000 people: Who is watching?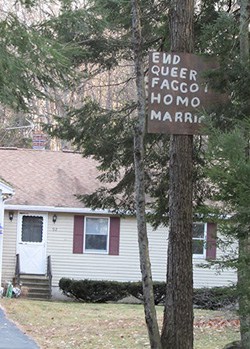 New Hampshire bigot shamed by website. "Nestled in the woods of Farmington, New Hampshire, 92 Meetinghouse Hill Road is a hate filled house lined with a series of hand painted signs."

James Franco has been running around (literally) with a puppy.

Missouri History Museum acquiring collection of gay artifacts: "Steven Brawley started collecting years ago: Drag queen dresses, leather vests, handwritten protest signs, Pride Parade T-shirts, and books by talk-show host Andy Cohen. Now he's giving it all away."

Sean Faris is shirtless and back in shape after shoulder surfery.

SPIEGEL: Russian and German right-wing convention opposes immigrants, celebrates homophobia.

ProPublica profiles Nick Rhoades, who we've reported on here, and who was imprisoned for months and will be punished for life for failing to disclose his HIV status. "Officially, the charge, buried in Chapter 709 of the Iowa code, is 'criminal transmission of HIV.' But no transmission had occurred. The man Rhoades had sex with, 22-year-old Adam Plendl, had not contracted the virus."

Quentin Tarantino shares details about his next movie.

Male model fix: Justice Joslin.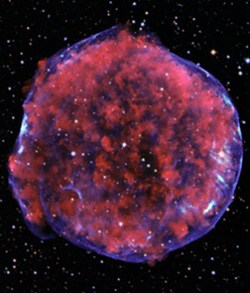 Photo: a reverse space shockwave traveling faster than sound.

Plaintiffs in lawsuit challenging Virginia's ban on same-sex marriage speak out: "I asked myself, 'Did that really just happen? Did a civil servant carrying out Virginia law really strike me out of my daughter's life?'"

50 Shades of Grey begins shooting.

Fred Karger: The Mormon church won't drop its opposition to gay marriage. "We discovered two letters that were read to all Mormon church members in Hawaii as the state was considering whether to legalize same sex marriage. The letters signed by high-ranking Mormon leaders asked church members to give of their "time and means" in order to defeat a bill. Fortunately, Hawaii didn't listen to the Mormon church. It passed the bill earlier this month, becoming the 15th US state to allow gay marriage."

VIDEO: Atlanta pastor gives sermon about Kinky Boots.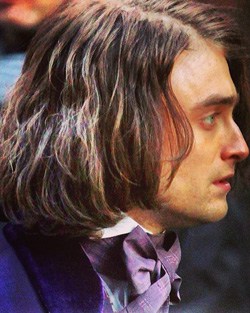 Daniel Radcliffe shows off long hair for Frankenstein.
L

APD launches undercover op to crack down on "surge" in sexual activity at Central Library: " It has been going on for nearly a year at least, with lewd acts occurring sometimes in restrooms, and other times in public areas, according to LAPD officials."

Barbara Walters reveals her 'Most Fascinating People' for 2013.

Behind the scenes of the Supreme Court's first gay wedding: "The day after Ginsburg agreed to the request, she ended up presiding over her first same-sex wedding ceremony at the Kennedy Center. However, Pellecchio said he didn't know whether she would be performing same-sex marriages despite the fact that she had voted in favor of the ruling in June. (Ginsburg also presided over a same-sex wedding at a restaurant in Washington, D.C. on Sept. 22.) After she agreed to perform the wedding Ginsburg corresponded with Pellecchio and Wernz extensively through her clerks as they worked on a script for the ceremony and vows."