Tenessee Equality Project pushing businessess in the state to show their support for the LGBT community.

 One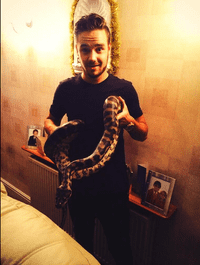 Direction's Liam Payne shows off his big long snake.

 Slate takes a look at how libertarians failed the gay rights movement. "Rather than boldly argue for equal rights for everyone, Libertarians have merely argued for the dismantling of everyone's rights—the right to legal marriage, the right against workplace discrimination, and so on. That's not liberty; it's giving the green light to entrenched systemic discrimination. Libertarians could have led on this issue. Instead, they've fallen unforgivably far behind."

 Drug-fueled Indiana woman holds her daughter's boyfriend hostage, slices his penis with a box cutter. 

 Netflix testing cheaper subscription options to compete with Amazon. The site will also be nixing some 80 popular movies (like Titanic, Braveheart, and Top Gun) on Jan. 1 due to expiring licenses.  

 Price is Right gives out its biggest prize ever: a $157,000 Audi R8 V8 Spyder Quattro S Tronic. The woman's reaction to winning is…ready for it…PRICELESS. 

 Oregon man proves why meth, masturbation, and cops don't mix well.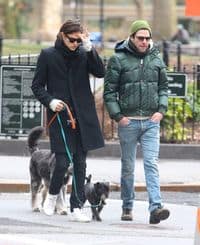 Zachary Quinto takes a stroll through NYC with his dogs and boyfriend Miles McMillan.

 Video surfaces of Duck Dynasty patriarch Phil Robertson telling men they should marry underage girls. "You got to marry these girls when they are 15 or 16. They'll pick your ducks," he can be heard saying in the video from 2009.

 Beyonce criticized by NASA for using audio from the 1986 Challenger disaster in her song 'XO,' offers explaination. ""My heart goes out to the families of those lost in the Challenger disaster," Beyonce said in a statement to ABC News. "The song 'XO' was recorded with the sincerest intention to help heal those who have lost loved ones and to remind us that unexpected things happen, so love and appreciate every minute that you have with those who mean the most to you."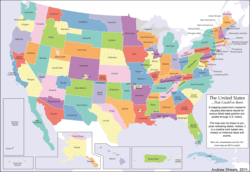 What the United States would look like if every secessionist movement had succeeded.  

 The Butler director Lee Daniels admits to contemplating suicide as a kid because of anti-gay and racist bullying. "I had a rough childhood growing up – very rough. Oftentimes I wanted to kill myself as a kid. You know, I was bullied because I was gay and then I was bullied because I was black going to an all-white school later on. Thank God I didn't kill myself, huh? I think that the universe took care and God took care of me. I am the product of that environment."