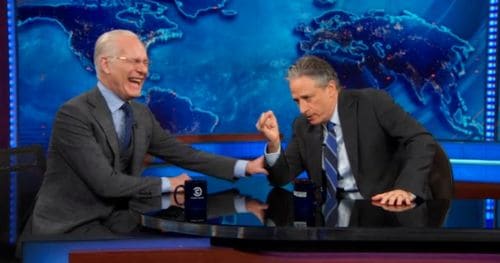 The incomparably-dressed-and-mannered Tim Gunn dropped by Jon Stewart's Daily Show last night and gave a warm interview about his new reality competition show, Under the Gunn. Along the way, Stewart and Gunn discussed their allegiance to Heidi Klum (though in humorously different regards) and revealed some of Project Runway's filming mysteries.
Check out the interview, AFTER THE JUMP…
Under the Gunn, premieres on Lifetime on January 16th (9pm EST).