Police still looking for tips on New Year's Eve arson at Seattle gay bar. More…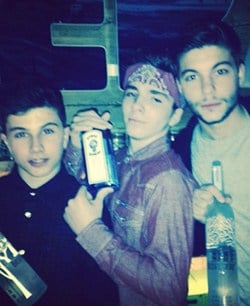 Madonna stirs controversy with Instagram photo of son and friends holding booze.

Otis Charles, first out Christian bishop, dies at 87. "I was ashamed of myself for remaining silent when the church was involved in an acrimonious debate about the whole question of gay people in the life of the church. I couldn't live with that any longer."
5

06 times: The Wolf of Wall Street broke the all-time record for use of the f-word in a feature film.

Indian Supreme Court criticizes Union Ministers for opposing its ruling recriminalizing gay sex: "Visibly upset after going through the statements annexed in a PIL seeking action against the Ministers, a bench headed by Chief Justice P Sathasivam said the remarks made against the verdict are 'not appreciable'."

Charlize Theron and Sean Penn reportedly an item.
M

ale model fix: Matt Woodhouse.

Fail whale.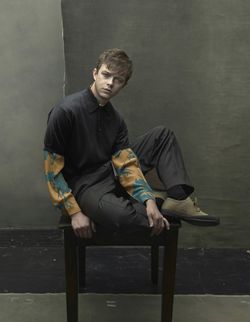 Dane DeHaan for Prada man.

When is it okay to ask whether a public figure is gay?

Transgender minister Bobbie Jean Baker killed by hit-and-run driver: "She was born in Memphis, TN, and overcame some challenging circumstances in her life before moving to the Bay Area in 1992.   She became an ordained minister at the City of Refuge UCC in San Francisco and served as the West Coast Regional TransSaints Minister of the Fellowship of Affirming Ministries, and Lay Minister at Transcending Transgender Ministries of CORUCC."

Spice Girls offered lucrative Vegas deal. "According to a new report, the Spices have been offered a LOT of money to do a Vegas show … on the condition that Victoria Posh Spice Beckham performs with the group. So, basically, whether this report is true or not it's never going to happen."

Jake Gyllenhaal makes a scruffy arrival in Toronto.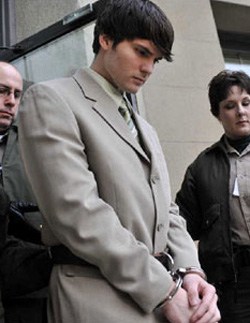 Harlow Cuadra wants retrial for 2009 conviction for murder of rival porn producer Bryan Kocis, "arguing that his attorneys weren't effective and claiming his co-defendant committed the murder."

Dolphins puffing on puffer fish to get high.

In unsurprising remarks, David Beckham says he would have no problem doing another shirtless photo shoot for a gay magazine.

Rachel Maddow calls National Review profile "categorically false."

Orange County's Tet Parade votes to allow gays: "Supporters called the move historic, pushing opponents not to tarnish the community's image by locking out a vocal segment of its immigrant population. 'When there's a vote to include or exclude, it makes me sad. But we have always been fighting for inclusion and equality — and we knew that inclusion and equality will eventually triumph,' said Hieu Nguyen, founder of Viet Rainbow of Orange County. The group formed after last year's battles with the Vietnamese American Federation of Southern California, the organization leading the charge against visible LGBT participation."