Folk musician and civil rights activist Pete Seeger dies at 94.

Chris Johnson looks back at past gay mentions in the State of the Union speech.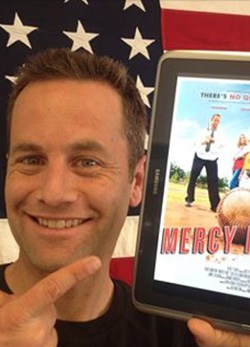 Kirk Cameron calls the Grammy mass wedding an "all out assault on traditional family", wants you to buy his crappy movie.

Neil Patrick Harris appears to be an expert photobomber.

The NSA is watching you through Angry Birds.

Tegan and Sara have a new song out for the Endless Love soundtrack. It's called "Don't Find Another Love" and it's streaming here.

White House petition to deport Justin Bieber reaches 72,000 signatures. "We the people of the United States feel that we are being wrongly represented in the world of pop culture. We would like to see the dangerous, reckless, destructive, and drug abusing, Justin Bieber deported and his green card revoked. He is not only threatening the safety of our people but he is also a terrible influence on our nations youth. We the people would like to remove Justin Bieber from our society. "

Vancouver councillor Tim Stevenson heads to Sochi to speak with the International Olympic Committee about changing the charter to include sexual orientation.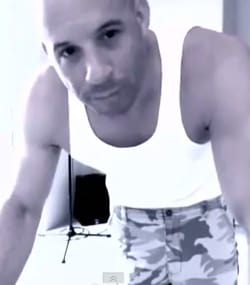 Vin Diesel dances to Katy Perry and Beyoncé.

Madonna to join Miley Cyrus for MTV 'Unplugged' special: "The performance will showcase a more intimate side of Cyrus and feature surprise guests for an unexpected re-invention of the songs that have defined her career, including several from her #1 critically acclaimed album, Bangerz."

Bachelor host Chris Harrison responds to Juan Pablo Galavis remarks: "I took a long time to think about it…I was disappointed in his comments, and they obviously don't reflect my feelings or my thoughts on the subject. But you have to respect his freedom to say or do whatever he wants."

Right Wing Watch: 5 RNC Committee members (who are not Dave Agema) who have pushed anti-gay bigotry.

Olympic sponsors were warned about Sochi; Now McDonald's and Coca-Cola are having a PR nightmare.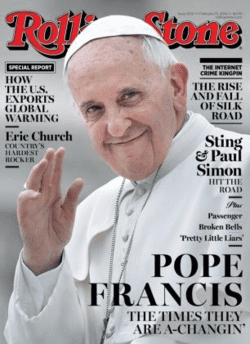 The Pope is on the cover of Rolling Stone.

South African government criticized for silence on Nigeria's anti-gay legislation: "The General Council of the Bar of South Africa (GCB) on Tuesday decried the South African government's silence on the passing of anti-gay legislation in Nigeria, and the mooted passing of similar legislation in Uganda. The GCB called on South Africa to join Western nations in condemning "state-sanctioned homophobia" on the African continent. 'The GCB notes with concern recent reports of state-sanctioned intolerance of gay people in Africa [including in Nigeria and Uganda] and its consequences,' said GCB chairperson Ishmael Semenya SC."

Same-sex couples hit roadblocks overseas: "They're supposed to be leaving for Italy the first week in July. But his husband doesn't have orders yet, and Hart's status as a command-sponsored spouse is uncertain. If the Army doesn't allow him to be command-sponsored for the overseas assignment, he'll have to pay for the shipment of his household goods and won't have access to housing and other benefits on base — which means he might have to stay behind because of the cost. "