GLAAD launches resource guide for journalists covering Sochi.

Were Michael Grimm's threats against gay reporter Michael Scotto homophobic?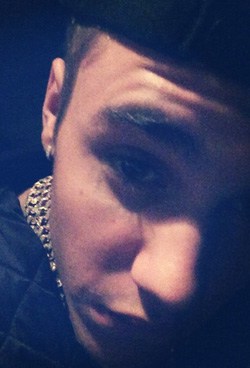 Justin Bieber charged with criminal assault in Toronto.

Petition to have Bieber deported will be addressed by White House after it reaches 100,000+ signatures.

20-term Democratic congressman and longtime LGBT ally Rep. Henry Waxman leaving U.S. House at the end of the year.

The United States Department of Agriculture (USDA) proposes new rule banning discrimination on the basis of gender identity and political affiliation in programs and activities conducted by the agency.

Nose surgery is booming in China: "We are influenced by the beauty of Eiffel Tower, we are not content to just add something to the nose, we reconstruct it," Surgeon Wang Xuming told wire service AFP. He carries out dozens of the operations each month.

And here's the Super Bowl commercial for Russell Crowe's biblical epic Noah.

McConaughey and Leto hit London for Dallas Buyers Club premiere.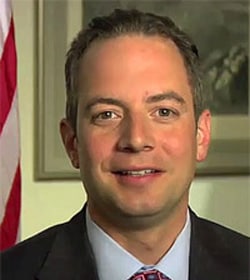 RNC Chair Reince Priebus calls for boycott of MSNBC over offensive tweet.

'Priceless' Stradivarius violin stolen in armed robbery. "The rare violin was on loan to concertmaster Frank Almond. The robber used a stun gun on Almond and took the instrument from him shortly before 10:30 p.m. local time Monday in a parking lot in the rear of Wisconsin Lutheran College, where Almond had just performed, Milwaukee Police Chief Edward Flynn said."

Virginia Senate kills second parent adoption bill: "A bill that would have allowed same-sex couples, as well as other adults not in a legally recognized marriage, to jointly adopt by means of a second-parent adoption deadlocked in the Virginia Senate Friday, further frustrating LGBT advocates and adding to the mounting total of pro-equality bills that the Republican-controlled General Assembly has killed during the 2014 legislative session."

Jamie Dornan wears two shades of grey.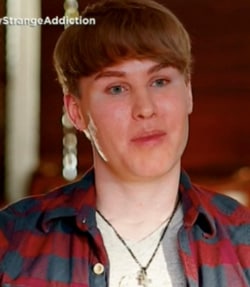 Wannabelieber: Man spends $100,000 on surgery to look like Justin Bieber, fails.

Tumblr trans community lends clothes to people in transition.

Nigerian Archbishop praises President Jonathan's policies: "Nigeria is on pilgrimage to an appointed destination in Africa and the world. God cannot make a mistake of creating a large number of people and place them in a place called Nigeria without a purpose. Mr President, when it becomes tough, keep going. You should persevere, please don't give up. You must get to the top. You must ensure that you lead the people to the destination God has planned for them."

UK: Charity report demands better healthcare for gay and bisexual women.

Israel health ministry proposes surrogacy bill for individuals and thus gay couples. "The Health Ministry's announcement came during an Interior Committee meeting on couples who used surrogates in Thailand, and are unable to bring their babies to Israel because the Interior Ministry refuses to give them passports."