Meryl Streep goes off on Hollywood awards season, Walt Disney.
Is David Lynch returning to Twin Peaks? Not so fast, says Mark Frost.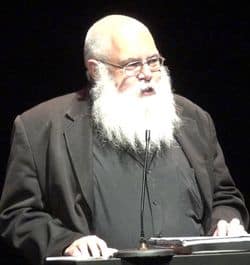 Author Samuel R. Delany named a Grand Master by the Science Fiction Writers of America.
Flawless: Golden retriever imitates a siren.
Yemen gunman kills man suspected of being gay: "Eyewitness Ahmad Hadi said that Waleed Saleh Awedan, 25, was shot by a man riding a motorbike near his home on Monday evening."
Tenth Circuit Court of Appeals, which will hear the appeal of Judge Shelby's Utah decision, lags in public access: "The Tenth Circuit is one of only three holdout circuits that do not post argument audio online. The others are the Second and Eleventh Circuits, which make audio available via CD purchase. To get Tenth Circuit audio, you need to file a motion stating reasons for seeking access. If granted (which I have been told happens routinely), the court emails an mp3."
Kellan Lutz flexes in behind-the-scenes Hercules featurette.
What did Alexander Skarsgard do when he reached the South Pole? He got naked to read a book on a toilet.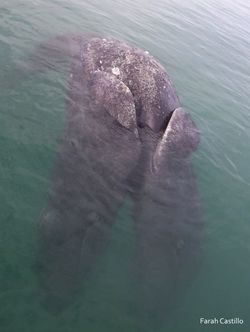 Conjoined twin whale calves found near Baja peninsula: "It's thought to be the first documented case of its kind. The calves, which were dead upon discovery, are believed to have been miscarried as a result of their condition."
The Glass Menagerie recoups its investment: "he Glass Menagerie began previews Sept. 5 and officially opened on Sept. 26. After receiving some of the best reviews of the fall, it has been playing to solid business, with a cumulative gross of close to $10.4 million to date. The limited run is scheduled to close on Feb. 23."
Book: FOX News chief Roger Ailes offered employee a raise in exchange for sex.
White House refers questions on Utah same-sex marriages to Department of Justice: "Under questioning from the Washington Blade, Carney said the White House has nothing to say about Kitchen v. Herbert, the litigation that brought same-sex marriage to Utah before the Supreme Court halted the weddings Monday as the lawsuit continues through the courts. 'We have no comment on the specifics of this case because the United States government is not a party to this litigation, but speaking broadly, as you know, the president's views on marriage equality are well-established,' Carney said."
Revenge's Barry Sloane gets shirtless for British Cosmopolitan shoot.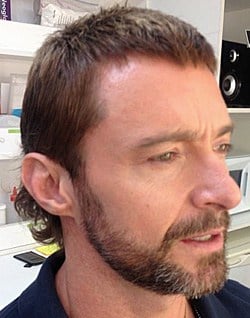 Hugh Jackman rocks a mullet.
What does 'Cinnamon & Lesbians' taste like?
NBC prepares for the worst at Sochi: "Although obviously we have our fingers crossed that nothing happens, if anything the prospect of a terrorist event, the controversy of the anti-gay laws, those things in an odd way have increased awareness and interest in those games," NBC's chief Olympics anchor Bob Costas told reporters Tuesday.
New Virginia bill would make oral sex between 17-year-olds a felony.
Petition calls for NYC Mayor Bill De Blasio to introduce "Stay or Go" bill requiring ALL residential high-rise buildings in New York City to install a public address system in emergency stairwells, in honor of high-rise fire victim Daniel McClung and his surviving husband.