Ted Nugent comes out as a gay pirate from Cuba.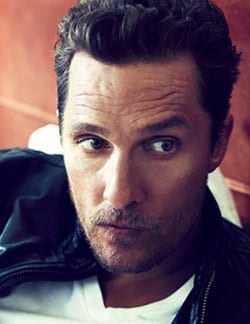 Matthew McConaughey says his self-imposed hiatus helped him get Dallas Buyer's Club.

VIDEO: Competitive eater downs 4 Chipotle burritos in 3 minutes.

Boy George attends BRIT awards with bruised and bloody eye.

Sex and the City creator Michael Patrick King says there's still a chapter to be told. "Sarah Jessica and I both know what that final chapter is. That doesn't mean it will or should be told, but I do think there's one story left."

Months after DOMA ruling, issues with Social Security, veterans benefits and family and medical leave remain: "Thus far, the administration has extended numerous benefits to married same-sex couples related to taxes, immigration, federal employee benefits, employer-provided pensions and, most recently, the ability to refuse to testify against a spouse in federal court — even if these couples live in non-marriage equality states. The Justice Department has also ceased enforcement of a provision in Title 38, which governs veterans benefits, that independently defines marriage in opposite-sex terms. But things get dicier when it comes to other benefits where the law governing them looks to the state law where a couple resides, rather than the state law where the couple was married in determining whether a marriage is legitimate."

VIDEO: Lorde and Disclosure team up for the Brit awards.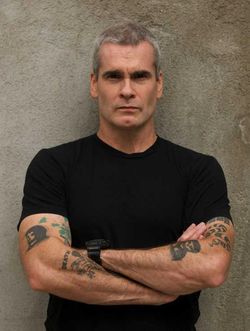 Henry Rollins: "It must be frustrating for Putin. He knows the truth: Russia, like everywhere else in the world, has a lot of gay people. It's super-duper gay."

Nigerian novelist Chimamanda Adichie blasts anti-gay laws: "If anything, it is the passage of the law itself that is 'unafrican.' It goes against the values of tolerance and 'live and let live' that are part of many African cultures."

In New York, a push for compensated surrogacy, spearheaded by gay State Senator Brad Hoylman: "In Mr. Hoylman and Mr. Sigal's case, neither of their parents expected them to have children. 'Now they think he's a family man,' Mr. Sigal said, grinning at his husband. 'It's a funny phrase,' Mr. Hoylman said. 'This is what it takes for people to relate to you.'"

Yale study: Gay faculty less comfortable than their closeted peers.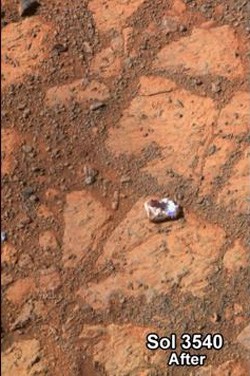 The Mars 'jelly doughnut' mystery has been solved.

American Family Association attacks Mississippi town for passing gay-inclusive diversity resolutions. Bryan Fischer: "It's very clear that homosexual conduct is as risky to human health as intravenous drug use," Fischer tells OneNewsNow. "I don't think there's any way in the world that the Hattiesburg City Council is going to draft an ordinance that promotes intravenous drug use. Why? Because it's risky to human health. They should have taken the same position on homosexual behavior."

Jessica Simpson's father responds to gay rumors. "More mis-information in the news. The guy in the pics is my modeling Client. He was in Miami taking agency meetings. That's it!!"

Radisson launches new hotel chain for millenials: "Visitors, Carlson Rezidor says, will be able order a car to pick them up at the airport, request that the room's minibar be stocked with certain drinks, order a sandwich to be waiting at the hotel's 24-hour deli, and arrange for family photos to beam from the television screen when they enter their room. Guests will pay for these additional amenities on an a-la-carte basis.