Tom Brokaw diagnosed with cancer.

Despite objections, Mormons use misleading study on parents in brief filed in support of Utah and Oklahoma bans on gay marriage.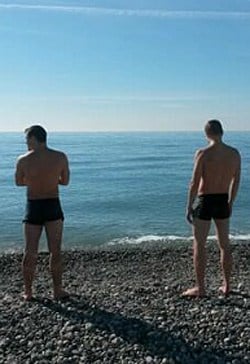 It's so warm in Sochi that people are going to the beach.

Anderson Cooper joked to a crowd of 6,000 at UT Arlington that he came out partly so he could get more dates, and also said that "being born gay is one of the great blessings of my life."

Ellen hits series rating highs.

Bruce Weber says trans shoot for Barneys affected him deeply: "I would say it's a sitting that really changed the course of my life, in a way.Because, I don't know, the older I get, I want to do photographs and make films about things that are going to make people think about things."

Beyoncé offers gay-inclusive undies for Valentine's Day.

Sarah Palin on Christie's #bridgegate scandal: "When I was mayor and manager of this city, and then governor of the state, certainly you know what your top aides are up to…"

Bradley Cooper and Suki Waterhouse at the White House state dinner.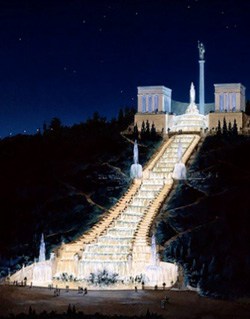 What might have been in San Francisco.

The Association of Israeli Gay Fathers holds launch event.

Lady Gaga films music video at Hearst Mansion with the Real Housewives of Beverly Hills.

amfAR to invest $100 million in HIV research over next six years. "Today, we are at a historic juncture in the fight against AIDS," added amfAR Chairman of the Board Kenneth Cole. "With an improving economy, recent technological advances and momentum in the research community, now is the time to commit ourselves to finding an accessible cure and finally bring the global HIV/AIDS epidemic to an end."

This looks safe.

Preservationists want NYC's Stonewall Inn and Julius bar declared individual landmarks: "Julius' touts itself as the oldest gay bar in New York City. The Stonewall was the site of not only the 1969 riots that are widely considered the most important event to kickstart the modern LGBT rights movement, but also, 44 years later, celebrations when the Supreme Court overturned the Defense of Marriage Act."

Digital freedom is an LGBT issue.

Chris Pratt's Instagram selfie paid off.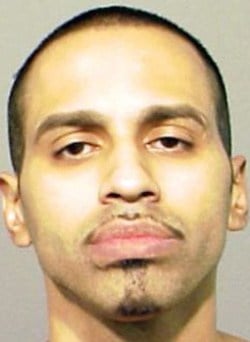 Chicago man gets four years in prison for beating and stabbing of prosecutor who had come to the defense of a gay couple harassed on the lakeshore. "The prosecutor was cut near his  left eye, on his side and under his right arm, which needed 40 stitches, officials said at the time."

Matt Bomer brought his stunning visage to the premiere of Winter's Tale.

Star Wars Episode VII to start shooting at Pinewood Studios in May, and the casting is complete.

Washington Post: Nigeria's anti-gay law demands response from the West: "Nigeria, the most populous country in Africa and a major oil producer, is harder to influence. But Britain still delivers hundreds of millions of dollars in development aid, while the United States buys 70 percent of Nigeria's oil. Both should be aggressively using their leverage to protect the vulnerable gay community. As a starting point, they should let Mr. Jonathan know he and his government will be unwelcome in Washington and London until the law is repealed."