How Sports Illustrated botched the Michael Sam story.

Calgary gay bar sponsors silver medalist Olympian speedskater.

Karen Ocamb's big picture-heavy post on the Family Equality Council gala.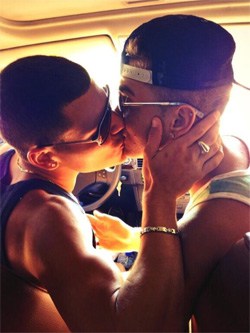 The truth behind that alleged pic of Justin Bieber kissing another man.

Drake is mad at "the press" because Rolling Stone bumped him from its cover and honored Philip Seymour Hoffman instead.

Turkish LGBT group outraged by trial over 2012 'honor' killing.

Instagram, Facebook remove accounts of anti-gay Russian vigilante groups. We're still waiting to hear back from Facebook. "One profile [of a member of the hate group] has been taken down," says Aravosis, "but the profile of [Maks Martsinkevich,] the ringleader of Occupy Pedophilia, which include numerous posts of his abduction videos in his timeline, is still live."

Sochi gay nightclub Mayak says the mayor who claimed there are not gays in the city has given the club preferential treatment.

Madonna keeps pretty mum on new album details.

Matt Bomer and partner Simon Halls paid a visit to NYC for the premiere of The Winter's Tale.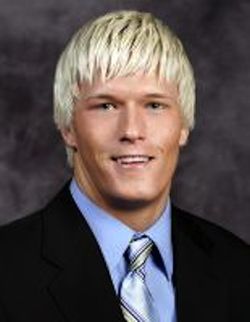 Former University of Nebraska kicker Erick Lueshen says he was openly gay the entire time he was on the team and loved by his teammates.
A

CLU advises Jets and Giants that they can't discriminate against gays: "The letter was sent in response to University of Missouri player Michael Sam's revelation that he is gay. Sam, a top NFL prospect, may be the first openly gay player in the NFL. One news outlet, SI.com, quoted general managers anonymously saying they would not draft Sam because he is gay."

Dave Franco update.

Man indicted in killing of gay Clarksdale, Mississippi mayoral candidate Marco McMillian a year ago. "McMillian was found dead on Feb. 27, 2013. He had been beaten and his body had been burned and left on a river levee."

Boy Culture interviews two old-time penpals to the stars.

Chris Pine is the new face of Armani Code.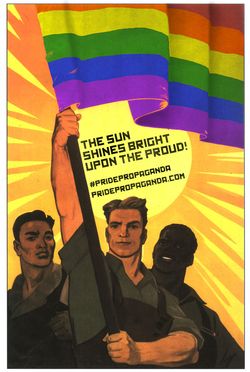 Soviet propaganda converted to gay propaganda.

African Commission on Human and Peoples' Rights condemns Nigeria's anti-gay law.

Catholics for Fairness in Kentucky to make annual Pilgrimage to the Cathedral of the Assumption, where they will call on Archbishop Joseph Kurtz, church leader and current president of the U.S. Conference of Catholic Bishops, to acknowledge the inherent dignity of all human beings, including LGBT people.

Comcast buys Time Warner Cable in $45.2 billion deal.

Julian Castro and Evan Wolfson on the challenge to Texas' ban on gay marriage: "None of the fear-mongering arguments against the freedom to marry has come true in the 17 states — including Iowa, Maine and New Mexico, hardly bastions of liberal politics — that have ended their bans and allowed committed same-sex couples to marry. Like the majority of Americans nationwide, Texans are coming to the conclusion that excluding same-sex couples from marriage is wrong. After all, we believe in individual responsibility and the pursuit of happiness, and know that freedom means freedom for all."