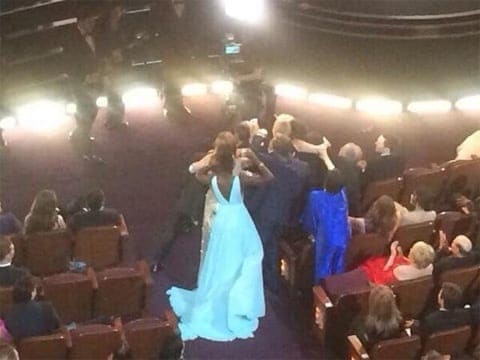 Because the world always needs more Liza Minnelli!
Liza Minnelli came to the Oscars last night with Lorna and Joey Luft, Judy Garland's other children, to see their late mother honored in a tribute to the 75th anniversary of The Wizard of Oz.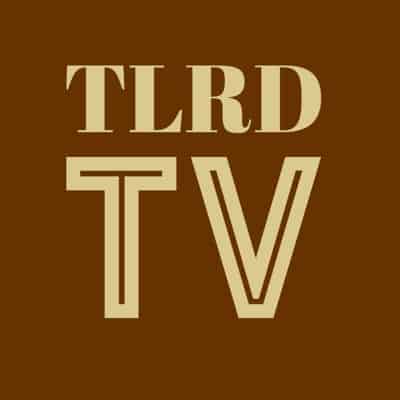 She wore "classic Halston" with a matching blue streak in her hair. People noticed.
Let's play a game of "Spot the Nipple." Starring Liza Minnelli. pic.twitter.com/TZkSnE8413

— TAZ FM96 (@TazFM96) March 3, 2014
The night had a few (but not enough) Liza moments, beginning with the stunned reaction when Ellen DeGeneres compared her to a drag queen:
"Hello to the best Liza Minnelli impersonator I've ever seen," she said — to Minnelli herself. "Good job, sir."
In the live audience: … crickets.
And on Twitter: raw outrage. Particularly among members of the LGBT community who considered DeGeneres' joke "transphobic."
Liza seemed a bit stunned, though apparently Lorna thought it was hilarious. Liza has no problem with drag queens, however.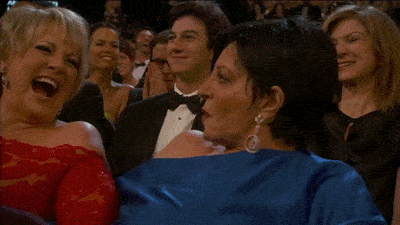 Then Liza tried to get in on the record-breaking Twitter selfie. Didn't work.
As some Twitter users noted: "We Are All Liza Minnelli Getting Shut Out Of The Ellen Selfie."
Tweeted Harry Clayton-Wright: "POOR LIZA. It's just not her night. #Oscars2014"
POOR LIZA. It's just not her night. #Oscars2014 pic.twitter.com/fovJayjbwA

— Harry Clayton-Wright (@HClaytonWright) March 3, 2014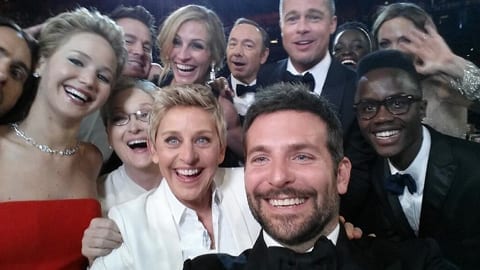 No Liza. See the making of the selfie HERE.
She did get her own selfie though:
#Besties #Oscars2014 pic.twitter.com/gpg9PX5i2H

— Ellen DeGeneres (@TheEllenShow) March 3, 2014
And when it was time for Liza, Lorna, and Joey to stand up and be recognized before the tribute to their mother, you could have blinked and missed it. Why they were not allowed to come out and introduce the segment is unclear.
Though she did get some respect from Piers Morgan out on the red carpet beforehand.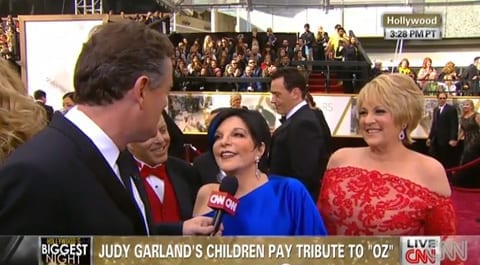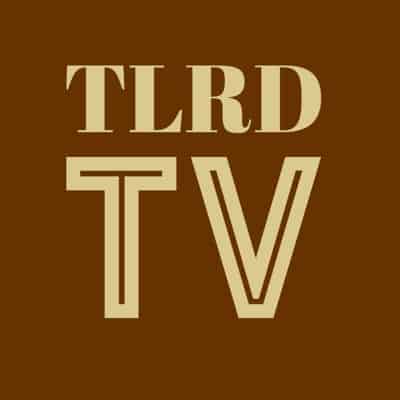 Liza needs to be a fixture at every Oscars.