Uganda's Anglican church warns of split over anti-gay beliefs: "Homosexual practice is incompatible with scripture, and no one in the leadership of the church can say legitimise same sex unions or homosexuality," he said, urging the "governing bodies of the Church of England to not take the path advocated by the West".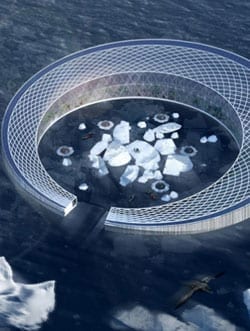 Dystopian future: An iceberg-harvesting floating city?

VIDEO: The dog who really knows how to eat an ice cream cone.

Joel Silbermann: I was wrong about gay marriage. "Ironically, I was even wrong about the idea of gay marriage being a political loser. Now it's turning into a headache issue for Republicans and a winning wedge for Democrats. Who knew?! Not me. I guess I underestimated the political upside of being right. I hope I never make that mistake again. Most of all, I was wrong because I failed to see how much better our society would be if we corroborated our assertion that all people are created equal with the logical corollary that all love is created equal."

Michigan County Clerk says she'll issue marriage licenses immediately if judge overturns gay ban.

Activists outraged after arrest of trans woman in D.C.: "I sat in my car as a passenger as we are driving my clients home after a support group when a police officer stopped us and in three minutes I witness a D.C. police officer turn into a very homo-transphobic cop."

Ricky Martin nibbles on Jennifer Lopez's ear in new video.

Real Housewives stars Teresa and Joe Giudice plead guilty to felony fraud, will probably go to jail.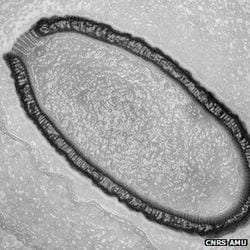 Virus frozen for 30,000 years in Siberian permafrost comes to life: "Tests show that it attacks amoebas, which are single-celled organisms, but does not infect humans or other animals."

Colorado LGBT community launches marriage equality campaign: "Flanked by Democratic gay and lesbian state lawmakers and Denver County Clerk and Recorder Debra Johnson, Montez launched what the group calls 'Why Marriage Matters Colorado,' which aims to amplify the legalization efforts of same-sex marriage."

Did you know about the 12 Years a Slave screenwriting cold war?

Former Rep. Allen West won't comment on his homophobic blog post. "The post on West's website, titled "While Russia invades Ukraine, our gay military dances in drag in Okinawa," slammed the Pentagon for worrying about 'hair and makeup for our gay military' while Russia invades the Ukraine."

President Obama took a selfie with Bill Nye the Science Guy and Neil deGrasse Tyson.

Nick Jonas flashes his guns.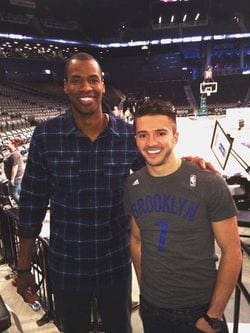 Gay New Zealand speedskater Blake Skjellerup got goosebumps at the Brooklyn Nets game last night: "An arena full of people, calling and chanting the name of a player who is undoubtedly one of the most well-known athletes in the world, who is in a professional sport, and is gay. As Jason took to the court, the crowd, myself included, took to our feet. The applause and cheering that followed was something I will never forget."

Man faces charges over attack on openly gay MLA in Vancouver: "To the extent that there was any assault, that isn't true," he said. "I simply went in to speak to Mr. Chandra Herbert for a brief follow-up to a conversation I had with him two months previously about the rainbow flag."

Bradley Cooper owns the copyright to the Oscar group selfie.

Study: animal protein-rich foods could be as harmful to health as smoking. "High levels of dietary animal protein in people under 65 years of age was linked to a staggering fourfold increase in their risk of death from cancer or diabetes, and almost double the risk of dying from any cause over an 18-year period, researchers found."