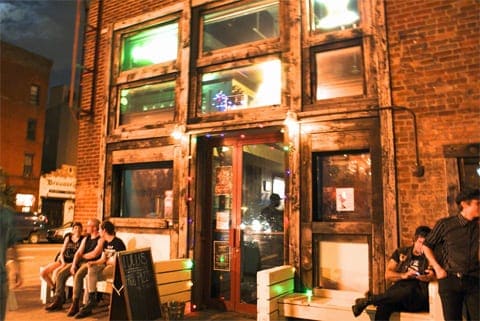 John McGillion, who owns Lulu's in Greenpoint, Brooklyn, wants to turn the establishment into a gay bar to reap the benefits of the neighborhood's growing gay and lesbian community, but a stipulation in his lease forbids the opening of a gay bar on the premises, so McGillion is suing, the NY Post reports:
"I am barely scraping by on the proceeds of the bar . . . If I am permitted to operate a gay bar at the premises I believe that I will be able to make a considerable profit," McGillion said in Brooklyn Supreme Court papers filed last week…
…McGillion, who owns a handful of other bars in Brooklyn and Manhattan, believes he could have done another "40 to 50 percent" more business as a gay establishment.
McGillion has withheld the rent for months and has been battling landlord Guard General Merchandise Corp. for more than a year over the issue, but says it won't budge.
"I don't know what their problem is. Who knows? I thought those days were gone," he said of the lease. "I mean, who cares, today? Gays — everybody's got their rights. What's the big deal?"
McGillion is asking a judge to declare the clause in his contract forbidding him from going gay invalid.