Recently-appointed Mozilla CEO Brendan Eich has resigned over the controversy surrounding his donation to California's Prop 8 campaign, Mozilla reports in a blog post written by Executive Chairwoman Mitchell Baker: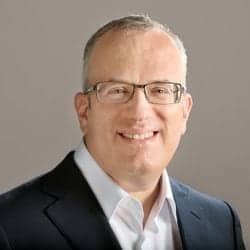 We didn't act like you'd expect Mozilla to act. We didn't move fast enough to engage with people once the controversy started. We're sorry. We must do better.
Brendan Eich has chosen to step down from his role as CEO. He's made this decision for Mozilla and our community.
Mozilla believes both in equality and freedom of speech. Equality is necessary for meaningful speech. And you need free speech to fight for equality. Figuring out how to stand for both at the same time can be hard.
Our organizational culture reflects diversity and inclusiveness. We welcome contributions from everyone regardless of age, culture, ethnicity, gender, gender-identity, language, race, sexual orientation, geographical location and religious views. Mozilla supports equality for all.
We have employees with a wide diversity of views. Our culture of openness extends to encouraging staff and community to share their beliefs and opinions in public. This is meant to distinguish Mozilla from most organizations and hold us to a higher standard. But this time we failed to listen, to engage, and to be guided by our community.
While painful, the events of the last week show exactly why we need the web. So all of us can engage freely in the tough conversations we need to make the world better.
We need to put our focus back on protecting that Web. And doing so in a way that will make you proud to support Mozilla.
Read the full post here.
Last week news broke that Eich had donated $1,000 to the Proposition 8 campaign. Eich's donation was revealed by a pair of gay married software developers who announced they were planning to boycott Mozilla's platform in protest.
In response to anger over the revelation, Mozilla's blog posted a statement "to clarify Mozilla's official support of equality and inclusion for LGBT people." Mozilla Foundation Executive Director Mark Surman posted about the controversy on his blog as did Baker.
The Wall Street Journal reported that three Mozilla board members resigned over Eich's appointment though Mozilla denied reports that Eich was the reason for the board members' departure in a statement to other media outlets.
Following a rather lackluster statement from Eich in response to the controversy, several employees used Twitter to call on him to step down from his position. And in protest of Eich's donation the dating service OkCupid blocked access to its site for users of Mozilla's Firefox browser, a block they later lifted.
In recent days, Eich gave an interview suggesting he would be staying on at the company but refused to say what his current views are on same-sex marriage. But even more recent revelations about his donations to Pat Buchanan and Ron Paul, and the racist and anti-semitic baggage that brings, may have been the straw that broke the camel's back.
Expect right-wing religious groups to be furious over Eich's resignation. Anti-gay activist Robert George, the Chairman of the 'United States Commission on International Religious Freedom' and the co-founder of the 'National Organization for Marriage' (NOM) recently called for a boycott of Mozilla over some of its employees' 'intolerance' to his anti-gay views.