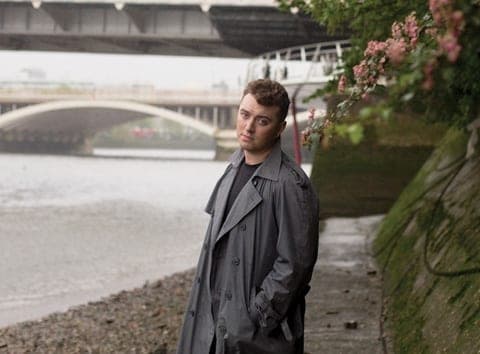 Last week we asked if British singer Sam Smith was coming out of the closet with his new video, and today we find out that the answer is YES. Watch the video "Leave Your Lover" HERE.
He tells The Fader: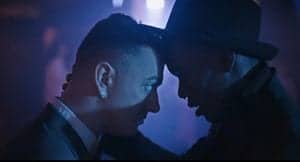 In the Lonely Hour is about a guy that I fell in love with last year, and he didn't love me back. I think I'm over it now, but I was in a very dark place. I kept feeling lonely in the fact that I hadn't felt love before. I've felt the bad things. And what's a more powerful emotion: pain or happiness?
I told him about it recently, and obviously it was never going to go the way I wanted it to go, because he doesn't love me. But it was good as a form of closure, to get it off my chest and tell him. I feel better for it. I feel almost like I signed off this part of my life where I keep giving myself to guys who are never going to love me back. It feels good to have interviews like this, to chat about it and put stuff to bed. It's all there now, and I can move on and hopefully find a guy who can love me the way I love him.
Smith says that he's comfortable in speaking out about his sexuality:
I am comfortable with myself, and my life is amazing in that respect. I'm very comfortable and happy with everything. I just wanted to talk about him and have it out there. It's about a guy and that's what I wanted people to know—I want to be clear that that's what it's about. I've been treated as normal as anyone in my life; I've had no issues. I do know that some people have issues in life, but I haven't, and it's as normal as my right arm. I want to make it a normality because this is a non-issue. People wouldn't ask a straight person these questions.
Smith says he writes his music for everybody and doesn't believe that people should subscribe to it based on whether they're gay or straight:
In the short time I've lived on this Earth, all I've seen are boxes. People put things in boxes; it makes it easier to digest information. People say I'm the new Adele. Why is [gender] a talking point? I'm singing, I'm making music, I'm performing my music—that's what should be the talking point.
Read the full interview at The Fader.
Watch the video "Leave Your Lover" HERE.