Malik Bendjelloul, director of Searching for Sugar Man, commits suicide.

Congressman who picked his ear and ate it explains himself. "Those damn hangnails…"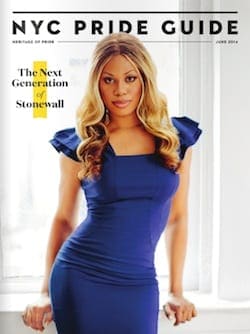 The Next Generation of Stonewall: NYC Pride releases 37-page Pride Guide.

Justin Bieber investigated for attempted robbery.

Pope Francis says he would baptize an alien from Mars if one ever showed up…

Jill Abramson replaced as Executive Editor at the NYT: "Jill Abramson, the executive editor of The New York Times, is unexpectedly leaving the position and will be replaced by Dean Baquet, the managing editor of the newspaper, the company said Wednesday."

More shocking photos of football players kissing their partners.

Daily Beast: Gay marriage doesn't play in Arkansas. "…inside Arkansas—which features one of the most competitive Senate races in the country as well as a closely contested governor's race—the political impact has been near minimal. After all, both the Democratic and the Republican candidates in this conservative southern state are opposed to gay marriage. In fact, the only statewide official to support same-sex marriage, Attorney General Dustin McDaniel, is leading the legal fight in court to reinstate the ban.  But the fact that candidates from both parties are equally opposed to same-sex marriage isn't the only reason that the issue has been blunted. It's also a double-edged sword that could hurt local Democrats and Republicans alike."

Bradley Cooper shows off his new massive size, in a suit.

Matt Bomer and his husband Simon Halls take a stroll in NYC.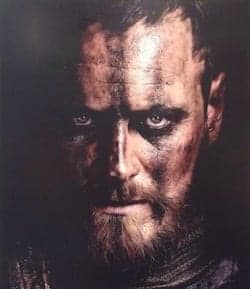 First look at Michael Fassbender as Macbeth.
A

rkansas Attorney General again seeks stay of ruling striking down gay marriage ban: "Confusion is pervasive, and this court should exercise its superintending authority over circuit courts to issue a stay," Assistant Attorney General Colin Jorgensen wrote in the brief.

Jonathan Groff says he would spoil a Broadway version of Frozen:  "I'm not as hot as my cartoon character," he said. "It would be a big letdown. I'm not blond or six-foot-five."

This 'Frozen' is really happening.

Pentatonix signed to RCA Records: "Their musicality and special vocal abilities have enabled them to create innovative original songs as well as re-create some of today's biggest hits. Pentatonix is unique to our business and we look forward to working with them as we take their talents to new and exciting heights everywhere in the world."

Harry Potter spin-off movie Fantastic Beasts to be released in 2016.

Daniel Craig is shorn.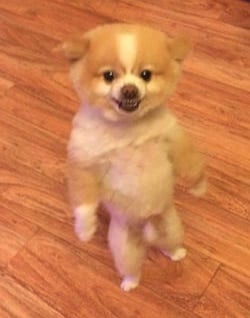 Pomeranian walks on two legs after being angered by haircut.

Anti-gay leaflets prompt hate crime investigation in UK: "Anonymous leaflets saying homosexuality is 'unnatural, corrupted, distorted and a sin', have been delivered to addresses in Cambridge and Ely. Police said they had been contacted by several people upset by the leaflets."

Kentucky ordered to pay $70,000 in attorney's fees to the plaintiffs in a lawsuit that resulted in the recognition of out-of-state same-sex marriages.

U of South Carolina Upstate cuts center tied to gay event: "The University of South Carolina Upstate eliminated the center that sponsored a gay culture symposium this spring as part of $450,000 in cost cuts for next year. School leaders said that sponsorship did not lead to the 15-year-old center's demise. Meanwhile, state senators voted Tuesday to require Upstate and the College of Charleston to spend nearly $70,000 to teach the Constitution and other U.S. founding documents. That is the same cost as the colleges paid for gay-themed books that they assigned to freshmen last fall."