Gay student files suit in Florida after being denied in-state tuition.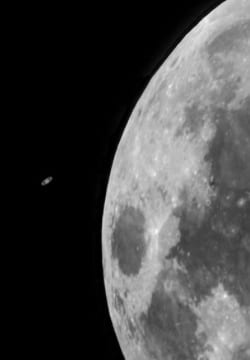 Saturn was occulted by the Moon this week and an amateur astronomer snapped this photo.

James Franco defends plagiarizing artist's nude sketches of Seth Rogen: "Some other artist took it upon himself to do these sketches of Seth in the nude. Seth didn't pose for them. But this artist depicted Seth and he wouldn't have gotten much attention for these sketches except that he put Seth's face on it. And so, I felt like, 'Oh, here he is appropriating Seth's personality and persona for his art. To get attention for his art.' And I thought, well if anybody should paint Seth naked, it should be me. So I took his sketches and did paintings out of them."

Groundwater depletion in central California is increasing the chances of earthquakes on the San Andreas Fault.

Chris Colfer to star in Noel Coward biopic: "Sir Ian McKellen, Vanessa Redgrave and Jonathan Pryce are in talks to join the cast of the feature, which portrays the early life and influences of the famously flamboyant British playwright, producer and wit who penned classics including Private Lives and Blithe Spirit and who worked on films including Brief Encounter and In Which We Serve, for which he was Oscar-nominated."

Kit Harington is thoughtful and has a nice ass.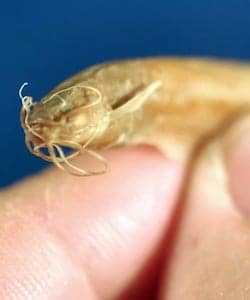 New species of tiny catfish reminds researchers of the creature from Alien. "Numerous individual bones were modified in the face, giving the fish a compressed front end with a jutting lower jaw – like a bulldog's snout, if a bulldog also had four rows of conical, sharp-tipped teeth."

Alabama football coach Nick Saban is ready for an openly gay player: "I would expect everybody to be very respectful of what is private for most people and treat that person with dignity and respect, and respect them for being a good teammates and being part of our team and doing the things that require them to be a good person on our team."

Is Kentucky Governor Steve Beshear trying to lose the gay marriage appeal? "Some lawyers in Kentucky say the brief filed May 7 at the U.S. 6th Circuit Court of Appeals is so illogical that they theorized that Gov. Steve Beshear, who previously was friendly to gay rights, may be trying to lose the case while appearing to defend the ban. Beshear hired private lawyers to represent the state after Attorney General Jack Conway declined to appeal a ruling that struck down the state ban."

There was a royal celebrity clusterf–k this week.

Standard Hotel employee who released Jay Z-Solange video is fired.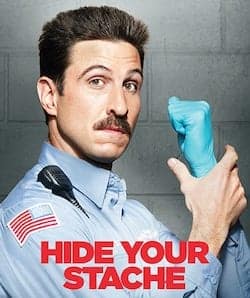 A few new character posters for Orange is the New Black.

Harvey Fierstein not a fan of Johnny Weir: "Anything but Johnny Weir. Leave me alone with that faggot. Anything but Johnny Weir and his divorce."

Teen lesbian raped after South African Pride celebration: "Cindy Molefe, from the Limpopo LGBTI Proudly Out group, told Mambaonline that the 17-year-old schoolgirl was trying to get home in the early evening after celebrations ended at the city's Cricket Club."

Mark Regnerus files anti-gay brief in Louisiana gay marriage case.

Nashville sets stage for groundbreaking storyline: "The producers have a challenge simply because there's no blueprint in real life. Yes, there are gay country musicians, but none that have the same career track as Will these days: A young, male, rising star opening for the biggest names in the genre (thereby deemed worthy by Music City royalty), with millions of dollars invested in his launch and poised to become a breakout sensation."