John Heilemann and Mark Halperin to start politics site for Bloomberg.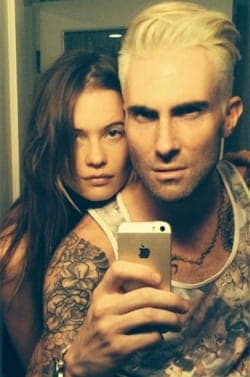 Adam Levine is a blonde.

Naya Rivera still a Gleek, says FOX: "There is no truth to the rumor Naya has been fired from the show," the Fox Network noted in a statement released to The Associated Press Saturday night, which concluded, "She remains under contract to 'Glee.'"

Nigerian government arrests leaders of protest march demonstrating against government's lax response to kidnapping of 276 school girls vy terrorist group Boko Haram.

Mariah Carey hung out with the common folk in Times Square.

Gay military spouse denied in-state tuition in North Carolina because she is gay.

Mark Abramson talks about his book For My Brothers with KALW in San Francisco.

The NYT profiles Le1f: "Even in a post-Frank Ocean age of gay tolerance, it's unusual to find a male vocalist who expresses his interest in other men with such bravado and lack of ambiguity. But in recent months, Le1f, who is 25, has been embraced not just by the artsy downtown set, but also by fellow rappers and mainstream audiences. He is both subversive and increasingly influential."

Neil Patrick Harris is "so stoked" about his Tony nomination.

Male model fix: James Gatenby.

Ben Affleck banned from Vegas casino for counting cards.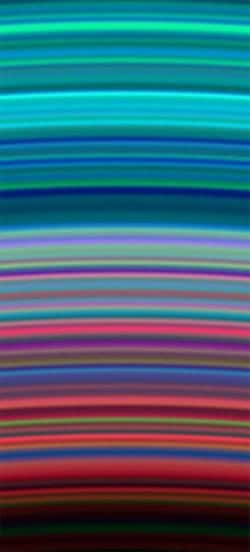 Saturn's rings as captured using Cassini's Ultraviolet Imaging Spectrograph detector.

Israeli Justice Minister plans to promote inheritance law for gay couples: "Israel's Justice Minister Tzipi Livni is planning to promote an amendment to the Inheritance Law that would allow same-sex partners to be each others' heirs when the Knesset reconvenes for its summer session on May 11."

Four same-sex couples denied marriage licenses in Savannah, Georgia.

UK police officers fired for homophobic bullying.

Internet trolls are also real-life trolls: "Since a sadistic person is characterised by being vicious and degrading toward others (sometimes physically), it's possible that the internet allows them to redirect their energy. If they're inflicting harm through anonymous words, perhaps it's preventing them from doing something much more destructive in person. On the extreme end, and unsurprisingly, sadism is commonly seen in sexual offenders and serial killers."

Former Marine reaches out to gay friends: "When Roger Huffstetler served in the Marines, he slept next to Sgt. Terry Santiago. Huffstetler didn't know Santiago was gay until they came home from Afghanistan. Huffstetler also had a childhood friend named Andy Lane. He also didn't know Lane was gay until many years later. When he found out that both men were engaged to be married to other men, Huffstetler started wondering 'could I have been a better friend to these two guys?' So he set out to make amends with Lane and Santiago."