Attorney General Eric Holder on Friday released a formal report on a yearlong effort by the Department of Justice and other federal agencies to implement the Supreme Court's decision striking down DOMA: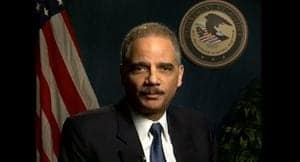 "I am pleased to report that agencies across the federal government have implemented the Windsor decision to treat married same-sex couples the same as married opposite-sex couples for the benefits and obligations for which marriage is relevant, to the greatest extent possible under the law," Attorney General Holder wrote in the memorandum to President Obama. "The implementation of the Windsor decision across the entire federal government is an accomplishment that reflects countless hours of hard work, cooperation, and coordination across agencies. As additional issues arise, we will continue to work together to uphold this Administration's fundamental commitment to equal treatment for all Americans, and to extend this fundamental equality to all Americans."
At the President's direction last year, a team of lawyers—led by Assistant Attorney General for the Civil Division Stuart Delery—began working with lawyers for other federal agencies to seek to extend federal benefits to same-sex marries couples, consistent with the Windsor decision. The department and the agencies have made many announcements on a rolling basis over the last several months. To date, for instance, the administration has announced that same-sex marriages will be recognized for all federal tax purposes, that health insurance and retirement benefits are available for same-sex spouses of all federal employees, and that the Defense Department will provide spousal benefits for same-sex spouses of military servicemembers.
In conferring these and other benefits, agencies have chosen to recognize marriages as valid based on the law of the jurisdiction where the marriage took place (the place of celebration), regardless of where the couple currently resides. As noted in the Attorney General's report, however, two agencies—the Social Security Administration and Department of Veterans Affairs (VA)—are prohibited by federal statute from adopting a "place of celebration" rule for certain programs of critical importance to millions of Americans. The administration looks forward to working with Congress to fix these parts of the law to ensure that Americans who rely on these programs can obtain these essential benefits no matter where they live.
In the meantime, both the VA and Social Security Administration have sought to extend benefits to the absolute maximum extent, seeking out all legally available authority. As a result, for instance, the administration is able to announce today that the VA Acting Secretary has determined that he will exercise his broad statutory discretion in the area of burial benefits to designate any individual in a committed relationship for burial in a national cemetery, which will allow for the inclusion of same-sex spouses where the domicile provision would otherwise govern. In addition, SSA will extend survivor benefits, lump sum death benefits and aged spouse benefits to same-sex couples if one partner could inherit from the other partner on the same terms as a spouse under state law. This expands the number of states in which these benefits can be extended.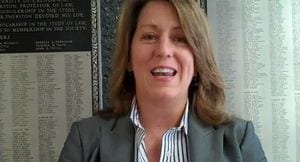 National Center for Lesbian Rights Executive Director Kate Kendell reacts:
"In the past year, the Department of Justice has moved aggressively and diligently to implement the Supreme Court's decision in Windsor and to provide equal treatment to married same-sex couples under federal law. We are grateful to President Obama for his unparalleled leadership and support of full equality for LGBT people. Thanks to those efforts, same-sex couples and their children now enjoy an unprecedented degree of protection and security under federal law.
At the same time, today's announcement that same-sex spouses in states that refuse to respect their marriages will be denied the Social Security benefits they have paid for and earned, and that LGBT veterans who have served this country will be treated as second-class citizens, underscores how far we have yet to go to achieve true equality. We call on the administration to redouble its efforts to stand up for these families and to support litigation to challenge discriminatory and unconstitutional state laws that exclude same-sex couples and their children from the protections of marriage. This is one country, and every American who pays into the Social Security system or who serves in our nation's armed forces should be treated with equal dignity and respect. 
We call on President Obama to amplify his support for full equality and to stand with same-sex couples who are challenging discriminatory marriage bans across the nation, from Utah to Michigan to Tennessee."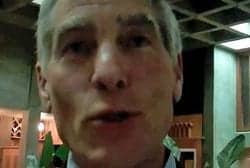 Senator Mark Udall (D-CO) reacted to the Obama administration's support for his bills to correct the discrepancies:
"Treating certain married couples as inferior under federal law isn't just wrong — it's discriminatory. The U.S. Supreme Court agreed last year and set a high standard for equality, and Congress should conform the law to the principle that the federal government shall not create unequal classes of marriage," Udall said. "I'm gratified the White House has committed to supporting equality by announcing support for my bills to end discriminatory practices based on sexual orientation. I won't rest until all married couples — including married same-sex couples living in Colorado — are treated equally under federal law."
Meanwhile, the VA has provided guidance to same-sex married couples seeking benefits. Read it HERE.
Social-Security Administration guidance is HERE.