The New York State Assembly has passed a ban on gay conversion therapy for minors, the AP reports: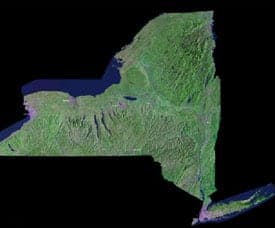 On Monday the Democratic-led Assembly passed the ban 86 to 28. It would prohibit licensed psychologists, psychiatrists, social workers, mental health practitioners and physicians from using conversion therapy on anyone under 18. Clergy would not be included.
in the Senate."
The bill now goes to the state senate. Governor Andrew Cuomo has said he is ready to sign it.
Said Senator Brad Hoylman, sponsor of the ban in the state senate, following the bill's passage:
"Today's passage of A.6983-B in the New York State Assembly is a major step towards banning so-called conversion 'therapy' on LGBT youth by licensed mental health professionals. Being an LGBT young person isn't an illness that needs to be cured. Thanks to the leadership of Assembly Member Glick and Speaker Silver, we're one step closer to joining New Jersey and California in protecting our kids from being subject to this dangerous practice and their parents from being victims of a proven scam.
"Banning conservation therapy is a nonpartisan issue that should receive full consideration by my colleagues."