US News: On same-sex marriage, both sides claim Pope Francis.

U.S. and Iran to work together to fight the ISIS insurgency in Iraq.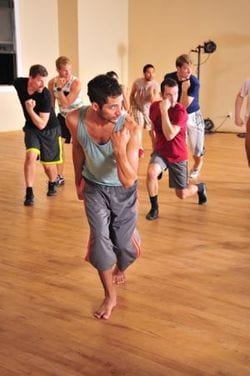 San Diego Gay Men's Chorus launches artistic dance troupe.

Mariah Carey's 1997 photo spends time with her kids.

Ruling on Indiana gay marriage ban could come soon: "The delay makes Reisman suspect Young may simply skip the stay order and decide whether to throw out Indiana's gay marriage ban."

Activists appeal to Landmarks Preservation Commission to take action against Harlem hate pastor James David Manning and his hateful sign.

Help Kevin Aviance get hip replacement surgery: "I've been known for my over-the-top shows and the way I move on stage and now that has been taken away from me. I can barely walk and it's been struggle to even put a pair of heels on to just host shows but I have to bite the bullet and deal with the pain for now to survive."

Ian Ziering has returned to Chippendales.

It's a girl for Kelly Clarkson: "Our baby girl River Rose Blackstock arrived on June 12th! Thank you everyone for all of your well wishes! Brandon and I are on cloud 9!! :)"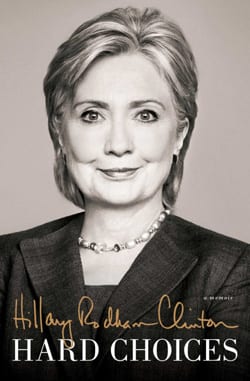 Hillary Clinton talks about books: "At the risk of appearing predictable, the Bible was and remains the biggest influence on my thinking. I was raised reading it, memorizing passages from it and being guided by it. I still find it a source of wisdom, comfort and encouragement."

Fungal protein found to cross blood-brain barrier, offers hope for meningitis treatment.

Inside Brooklyn's smallest peen pageant.

Kathy Griffin to host daytime Emmy awards: "The 41st annual awards will be presented June 22 from the Beverly Hilton hotel in Beverly Hills."

Conservative psychiatrist Paul McHugh smears trans people as delusional and disordered in phobic Wall Street Journal op-ed: "At the heart of the problem is confusion over the nature of the transgendered. 'Sex change' is biologically impossible. People who undergo sex-reassignment surgery do not change from men to women or vice versa. Rather, they become feminized men or masculinized women. Claiming that this is civil-rights matter and encouraging surgical intervention is in reality to collaborate with and promote a mental disorder."

Jason Momoa to play Aquaman.

Maya Rudolph joins Tina Fey and Amy Poehler in comedy The Nest, directed by Pitch Perfect's Jason Moore.

Adam Lambert offers support to Sam Smith: Sam is going through that process of having his sexuality dissected and talked about. It's hard because even though things have changed a lot since I came out it's still a drama or talking point. He told me he has never had an issue about his sexuality until now because everyone is making such a big deal about it which is crazy."

James Franco to direct off-Broadway play: "James Franco, currently making his Broadway debut in Of Mice and Men, will add stage director to his artistically wide-ranging credits with the Off-Broadway production of Robert Boswell's The Long Shrift."

Four men appear in Sharia court in Nigeria for alleged sodomy: "Prosecutor Abubakar Garba, told the court that the accused persons, Abubakar Alhassan, Sani Sale, Shehu Ahmed and Misbahu Sale, were caught in the act in Gumau Town on May 8. Garba said the offence contravened Sections 126 and 133 of the State Shari'ah Laws, 2001, adding that homosexual also contravened the Penal Code. However, Alhassan, Sale and Ahmed pleaded guilty to the charge and asked for mercy, but the fourth accused, Misbahu Sale, pleaded not guilty to the offence. The court, presided over by Abdu Ibrahim, adjourned the case till June 26 for continuation."