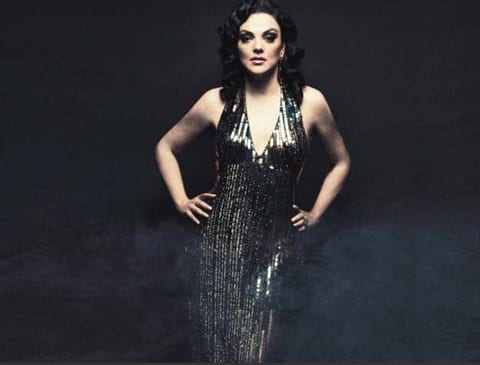 Opera Australia has announced a replacement for Tamar Iveri, the Georgian singer who was dumped last week following comments on Facebook in which she compared homosexuals with "faecal masses".
Describing Iveri's views as "unconscionable", Opera Australia released her contract to perform the role of Desdemona in their production of Otello.
Armenian soprano Lianna Haroutounian will now replace Iveri in the production. Addressing concerns regarding Iveri's other Opera Australia contracts, the company said they are following the "same due process" they underwent with her role in Otello.
In her Facebook post, which was presented as an open letter to Georgian president Giorgi Margvelashvili after Christian Orthodox groups violently assaulted members of a gay pride march in the capital of Tbilisi in May, Iveri wrote:
"I was quite proud of the fact how Georgian society spat at the parade … Often, in certain cases, it is necessary to break jaws in order to be appreciated as a nation in the future, and to be taken into account seriously. Please, stop vigorous attempts to bring the west's 'faecal masses' in the mentality of the people by means of propaganda."
Iveri later claimed that the post, which has since been deleted, had been written by her husband.  
However, in an interview made public by Georgian LGBTQIA,  Iveri states she wrote the original homophobic post and also makes further homophobic comments:
"On that day, as readers might have noticed I was very agitated and absolutely sincere in expressing my opinions. at the end of the status I even apologised to readers if they had found it impolite. My agitation was caused by the turmoil and accidental or deliberate promotion, propaganda, which in those days was passing through the media. My friends were calling and telling me that children were talking about gay parade all day long and that they could not take that anymore. When we do not tell them what that (gay parade) is exactly, they surf the internet and ask us to take there."
Watch a report on the May 17 violence in Tbilisi, AFTER THE JUMP…