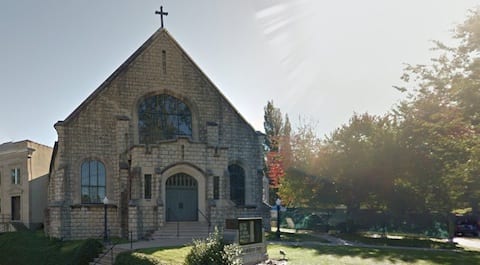 In a break with most of the church's denominations, Highland Baptist Church in Kentucky announced it will marry couple David Bannister and Steven Carr next May.
Highland, which will become the third Baptist church in the area to perform same-sex weddings, is considered to be at the more liberal end of the congregation's spectrum. In 2012, Highland ordained openly gay Minister Maurice Blanchard.
The news comes following a wave of recent pro-equality judicial decisions, including the June 25 decision in Indiana that struck down that state's marriage ban, the 10th Circuit Court of Appeals' ruling in Utah which ruled broadly in favor of marriage equality, and a July 1 decision that found Kentucky has no constitutional right to ban same-sex couples from marrying.
Although U.S. District Judge John G. Heyburn II ruled in the Kentucky decision that "long-held religious beliefs do not trump the constitutional rights of those who happen to have been out-voted," he stayed the ruling until the 6th U.S. Circuit Court of Appeals decides same-sex marriage cases from Kentucky and three other states, according to The Courier-Journal.
Kentucky Governor Steve Beshear has hired a law firm to handle the appeal after Attorney General Jack Conway declined to appeal the ruling. 
Speaking to The Courier Journal, Pastor Joe Phelps said that the decision to perform the marriage has upset some members of the congregation, who have nonetheless taken the decision to stay with the church.
Sam Marcosson, a law professor at the University of Louisville, said:
"What Highland is really doing is what churches do on important issues. They're taking a stand in order to influence their community and move their community in a certain direction."
Beshear's lawyers will make their arguments to reverse Heyburn's ruling on August 6.
Watch a report on Heyburn's decision to overturn the ban on same-sex marriage in Kentucky, AFTER THE JUMP…